A Colyton man accused of detaining, strangling and suffocating his partner in a "crime of passion" appeared stunned when his bail application was refused yesterday.
As disbelief turned to reality, Anthony Ronald Jones uttered "wow" after Magistrate Peter Thompson rejected his bid for freedom.
The 39-year-old, who has no criminal record, is charged with one count each of 'take/detail person with intent to commit a serious indictable offence', intentionally choke without consent', and 'aggravated break and enter commit a serious indictable offence'.
Prosecutors allege Jones detained the woman on March 21 at her Dural home and inflicted a "sustained assault" against her.
They allege he strangled her and suffocated her with a pillow while making threats to kill her and harm her 10-year-old daughter.
"I'll go out with a bang, I'll always find you," he is alleged to have said, amid the breakdown of their relationship.
He finally allowed her to leave to attend work the following morning, but not before allegedly firing off another threat: "if you f**k up or go to the police, you're dead", Penrith Local Court heard.
His lawyer forcefully pushed back, pointing out the prosecution's case relies "almost entirely" on the victim's version, which remains "untested and unchallenged".
He said the father-of-two disputes and "vigorously denied" every claim made by the complainant, observing there are "no independent witnesses, no admissions made".
"He is entitled to the presumption of innocence until proven otherwise," he strongly submitted.
His mother and ex-wife were in court in support.
The court heard Jones resides in a granny flat on the same property as his former wife and children, which his lawyer claimed was a "testament" to someone who is divorced.
Magistrate Peter Thompson conceded he did not have "any assessments of the merits of the complainant" but labelled the allegations "exceptionally serious".
He said "crimes of passion were all too familiar within the community" and were often perpetrated by people of "otherwise good character".
He also noted the particularly worrying threat allegedly made by Jones that he had "already organised" for other people to harm the victim in the event he goes to jail.
His matter was adjourned to May 24.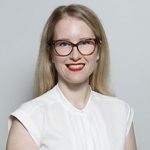 Alena Higgins is the Weekender's Senior News Reporter, primarily covering courts and Council issues.