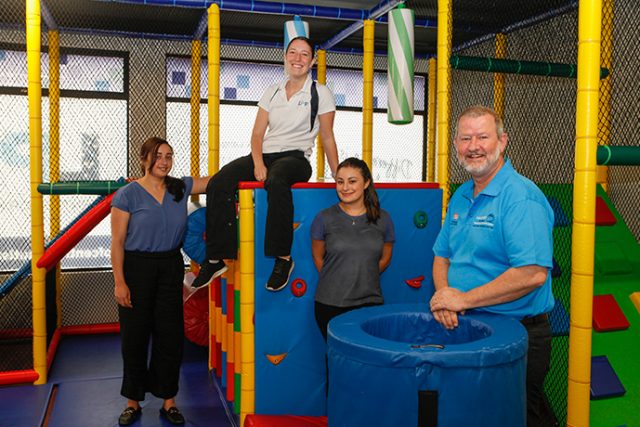 Exciting things are on the horizon at the Luke Priddis Foundation (LPF) as they seek to expand to support the growing population.
An adult skill program, K-12 school, teachers training aid and even a driving program are on the cards, according to General Manager John Thain.
Mr Thain told the Weekender it's important to ensure no one with Autism Spectrum Disorder (ASD) falls through the cracks throughout any stage of their lives.
"There's no program that I'm aware of to get young people with autism or any disability on the road driving, so I think it's really important that they have that opportunity," he said.
Mr Thain noted that public transport can be particularly distressing for people living with disabilities as unpredictable noises and crowds take over.
"There is no reason that they can't drive a vehicle, it might take them longer but we really need to start developing a program to give them that opportunity," he said.
"For them it will be about clear instructions, you can't just say stop because they will stop immediately, you'll need to say pull up and stop at that white line, they will just learn a bit differently but you'll have the most law abiding drivers on the road because they will not go over the speed limit, it'll be hard, but it's exciting."
A K-12 primary school dedicated to children with ASD is something that Holly and Luke Priddis have always dreamed of.
The centre is currently looking for partnerships, and business models to explore the best possible way to make this a reality.
They also have a teachers training program in the works, that is set to be available by the end of the year.
The learning aid will explain what autism is, how to deal with it and how to get the best out of the child in an education environment.
"You could fill Panthers Stadium with people on the spectrum in western Sydney, in 10 years that will double, we will need these services," Mr Thain said.
A graduate of Western Sydney University, Nicola Barton is a news journalist with the Western Weekender, primarily covering crime and politics.