The Glenmore Park man accused of grooming a fictitious boy online has been charged with fresh offences against real minors.
Michael Slegers, 58, is now accused of using a carriage service to groom a 10-year-old boy for sexual activity, as well as committing common assault against a boy, aged 14.
Slegers was arrested and bail refused on January 17 after he allegedly began engaging in sexually explicit conversations with Child Abuse and Sex Crime Squad detectives posing as a 10-year-old boy online.
The fresh offences mostly predate the original charge and are alleged to have taken place at Glenmore Park between November 2, 2018 and December 31, 2018, court documents show.
The 58-year-old did not appear on screen when his case was briefly mentioned at Penrith Local Court.
His matter was adjourned for eight weeks to allow a brief of evidence to be compiled for the new matters. An extension of brief service order for the original matter was also granted.
"It is longer than we had hoped, but it is not opposed at this stage," his Legal Aid lawyer said.
She asked Magistrate Geoff Hiatt to mark the court papers to ensure Slegers was given his medication in custody.
She told the court her client had not received his medication for several days since moving to a new jail and he was "quite anxious" about his mental health.
The new charges are not entirely unexpected, with police flagging during his bail application on January 17 that the accused was under investigation for offences against real children.
On the same day, Penrith Local Court also heard the defendant had allegedly admitted to accessing various sites and video games used by children, enabling him to "facilitate contact" with potential victims, the prosecutor claimed.
Slegers was originally charged with one count of 'use carriage service to groom a person under 16 years for sexual activity', with the offending alleged to have taken place between December 27, 2018 and January 16, 2019 at Glenmore Park.
Slegers, who has no previous criminal record, is yet to enter any pleas.
His matter was adjourned to May 10.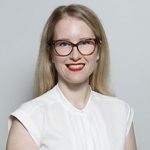 Alena Higgins is the Weekender's Senior News Reporter, primarily covering courts and Council issues.