The four men accused of the ferocious attack on two men at the Panthers McDonald's car park have faced court.
Wendell Milgate, 20, and Byron Donovan, 19, were refused bail, while Blake Milgate, 22, and Mitchell Milgate, 19, were granted strict conditional bail after Magistrate Brian van Zuylen determined the alleged offences they committed were "not of the same order" as their co-accused.
The group, which includes three brothers from Glenmore Park, is accused of setting upon Shannan Rushworth, 32, and a 34-year-old man about 1.30am on Sunday morning.
Penrith Local Court heard the victims tried to retreat and protect themselves on a number of occasions.
The prosecution strongly opposed bail, saying the "community must be protected from this viciousness".
Four young men have faced court charged over a brutal attack in a Penrith carpark that left a father in hospital with serious facial injuries. @hansinclair9 #9News pic.twitter.com/abddfNnXx8

— Nine News Sydney (@9NewsSyd) February 7, 2019
She denounced the "callous and predatory" attack that had all the hallmarks of a "pack mentality" and said it appeared the only reason Rushworth was alive was due to the quick responses of two off-duty nurses who witnessed the sickening attack and performed CPR until paramedics arrived.
The court heard Rushworth had to be airlifted to Westmead Hospital and is currently in the High Dependency ward after sustaining a fractured skull, fractured cheekbone, fractured rib, broken nose and bleeding and swelling to the brain.
The 34-year-old was conveyed to Nepean Hospital where he was treated for bleeding, swelling and bruising to the left cheek area.
Donovan, of St Clair, is alleged to have king hit Rushworth to the head, immediately knocking him unconscious and causing him to fall to the ground and hit his head on the concrete.
Then, Wendell is alleged to have kicked and stomped on him as he lay motionless on the ground.
Blake and Mitchell are accused of attacking the 34-year-old and were handed strict conditional bail, including reporting twice a week. They must also adhere to a curfew and not associate or contact the victims or Crown witnesses, of which there are currently eight, the court heard.
None of the men have prior criminal convictions.
The defence argued identity was an issue and the men were entitled to the presumptuous of innocence. They said a full time jail sentence was not a probability if they were convicted given the men's lack of antecedence and their subjective features.
Wendell Milgate was the only co-accused to view the CCTV footage shown in court to support the prosecution's case and could be heard muttering "f**k" several times throughout the short clip.
Penrith Local Court heard one of the victims were "very loosely" known to the accused.
The men will face court again later this month.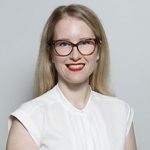 Alena Higgins is the Weekender's Senior News Reporter, primarily covering courts and Council issues.