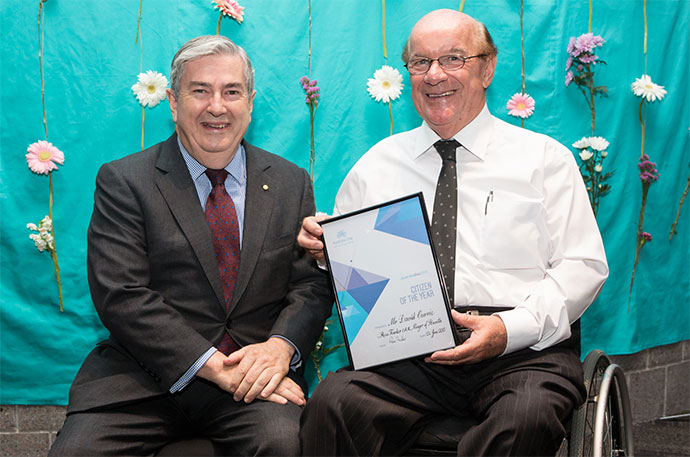 There were emotional scenes at Council Chambers on Monday night as Penrith Councillors mourned the death of three of the city's greats.
A number of Councillors fought back tears as they spoke about the recent passing of their friends and comrades, David Currie, Alan Brown and Dr Milka Singh Brar.
Councillor John Thain said it was difficult to lose "three champions like this" in such a short period of time.
"There will be three big gaps in our city that will be very hard to bridge," he said during Monday night's Council meeting.
Mr Currie lived in Penrith for more than 70 years and was named Penrith Citizen of the Year in 2015.
He was honoured for a lifetime of contributing to the community and providing opportunities for people with disability to engage in a more fulfilling civic life.
"The fingerprints he's left in this town are immeasurable," Councillor Jim Aitken said, while Councillor Cornish described people like Mr Currie as "irreplaceable".
Mayor Ross Fowler said his dedication, passion and willingness to always help others will be sorely missed.
Mr Brown, who passed suddenly, was a volunteer member of the Board of Ripples since 1994, spending the last 12 years as Chair.
Councillor Greg Davies said Mr Brown was "exceptionally good at what he did" and noted he was looking forward to slowing down and enjoying retirement.
Mr Brown also rose to positions of prominence at Fredon Industries and McDonald College and his "jovial and likable character endeared him to everyone", Cr Fowler said.
"We are all better off for having worked with and known Alan," Cr Fowler said.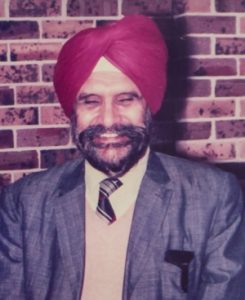 Dr Brar, a retired vet, migrated to Australia in 1970 and embraced his new home while also supporting other migrants to better integrate into Australian society, Cr Fowler said.
"He set out to make the transition to a new country easier for his Punjabi people by providing them with free accommodation and subsequently identifying places for them to rent," he said.
Councillor Kath Presdee said she was "honoured" and "privileged" to have know Dr Brar.
"He did not let age stop him, he did not let illness stop him, you could not stop him until now," she said.
The tributes concluded with a minute's silence.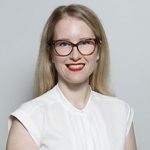 Alena Higgins is the Weekender's Senior News Reporter, primarily covering courts and Council issues.