Penrith City Councillors have deferred a decision to reduce residential lot sizes for parts of the planned Central Precinct of St Marys, requesting the developer provide further information.
If adopted, the changes will reduce the standard lot size for detached dwellings from 270sqm to 225sqm, making it, and other proposed amendments, the in-force planning controls.
Located between Jordan Springs and Ropes Crossing, the Central Precinct is expected to accommodate about 1,400 to 1,600 new dwellings and a residential population of between 3,800 and 4,300 when construction is complete.
The changes are expected to increase the presence of terraces, manor homes, granny flats and studio apartments, but are only permitted within walking distance of the planned local shopping centre or parks.
Councillor Tricia Hitchen reiterated her stance against the proposal during Council's Policy Review Committee Meeting on Monday night, citing accessibility concerns.
She said lots of that size would lend themselves to multi-storey buildings, putting the aging population and disabled at a disadvantage.
"I'm fundamentally against it, I'm sorry," she said.
Councillor Kevin Crameri said the proposed amendments would only exacerbate an already unfair rating structure where strata residents pay "bugger all in rates" but still have access to the same amenities.
"The blocks of land are not as expensive, and providing more and more of these lower ones forces the ordinary people who are on larger blocks to pay more," he said.
Councillor John Thain acknowledged terraces were a choice of housing that had become "modern" and "acceptable", but was unsure if the changes went "a step too far".
Councillor Marcus Cornish was highly critical of current lot sizes, saying they were "far too small" and failed to provide enough room for a tree.
The proposed changes aim to provide a range of housing options that were not envisaged or in demand when the Central Precinct was originally planned in 2009.
A Council spokesperson confirmed construction has commenced and a number of new homes are already built and occupied.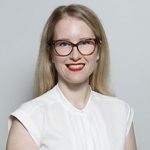 Alena Higgins is the Weekender's Senior News Reporter, primarily covering courts and Council issues.