They are more than just car lovers. In fact, the Lions Pride Holden Car Club has been undertaking charity work for the last 19 years, lending a helping hand to locals in need.
The club of like-minded car enthusiasts hold an annual charity car show to raise funds, with proceeds going to local groups that need help.
This year's recipient charity is the Nepean Hospital Mental Health Unit.
"We had a couple of members who worked in the hospital industry so we pushed for that focus, then we contacted the group and they were happy for us to jump on board to assist them," Club Secretary, Harry Elvin said.
The club also fundraises with raffles at their monthly meetings at The Henry Sports Club in Werrington County and through a few Bunnings BBQs each year.
The club asks the selected charity for a wish list of things they can physically use and buys something in line with those desires.
"This year they asked for a BBQ, so they looked and then I picked one out and bought it," Mr Elvin said.
The BBQ will be a great addition and benefit many people who are currently staying at Nepean Hospital.
"They will use it in the hospital itself, they have a live-in facility for their patients with a few recreational areas where patients can entertain each other and their family members," Mr Elvin said.
"The BBQ will be a big part of that moving forward."
The car club has donated a range of unique items like fish tanks for charities and supplying food to feed homeless people at Christ Mission Possible in Kingswood.
The club is encouraging anyone who has a passion for cars and community to learn more about their group or attend their meetings on the first Wednesday of every month. For more information, check out the Lions Pride Holden Car Club NSW Facebook page.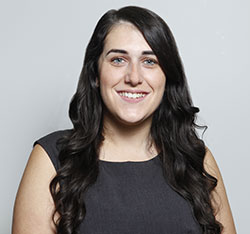 A graduate of Western Sydney University, Emily covers community news and entertainment for the Western Weekender.