A man with links to the Finks outlaw motorcycle gang has been sentenced to 18 months in jail for his role in a terrifying road rage attack at Blaxland last year.
At least eight people were charged over the violent incident that occurred just before 3.30pm on June 9, when a group of Finks members and associates travelling citybound became involved in an altercation with the occupants of a white BMW at traffic lights at Layton Avenue on the Great Western Highway.
But only Penrith-born George Lansdell, 27, a prospective member at the time, has pleaded guilty to the attack, which saw gang members hit and kick at the car inflicting about $30,000 worth of damage while the frightened occupants remained inside.
He was sentenced to a nine-month non-parole period last Thursday, with Penrith Local Court Magistrate Andrew George describing the offence as "horrific".
"These events are so awful, and quite plainly caused such distress, that there can only be one response," he said.
A collision between the BMW and one of the bikes, resulting in the rider being knocked off, sparked the incident, police were told. The court heard the parties were unknown to each other and the rider uninjured.
During sentencing, the court was shown mobile phone footage captured by a fellow motorist showing gang members surrounding the car. As police arrive, many members leave the scene.
Lansdell's lawyer stressed the defendant had now severed ties with the group.
"For my client to go out on a limb would confirm my submission that he's left the club," he said.
Despite already spending just shy of four months in custody, Magistrate George imposed further jail time.
He said while it brought him "no joy" to see him incarcerated, he had to do what the community expected and denounce the offence as well as "discourage others who think such behaviour is ever acceptable".
Police heavy handedness was also raised, with Lansdell's lawyer submitting his client was "capsicum sprayed and kicked multiple times" in response to shoving a police officer with his chest.
"It does seem somewhat of a strong reaction," he suggested.
He is eligible for release on June 29.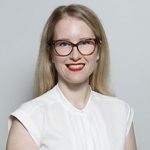 Alena Higgins is the Weekender's Senior News Reporter, primarily covering courts and Council issues.