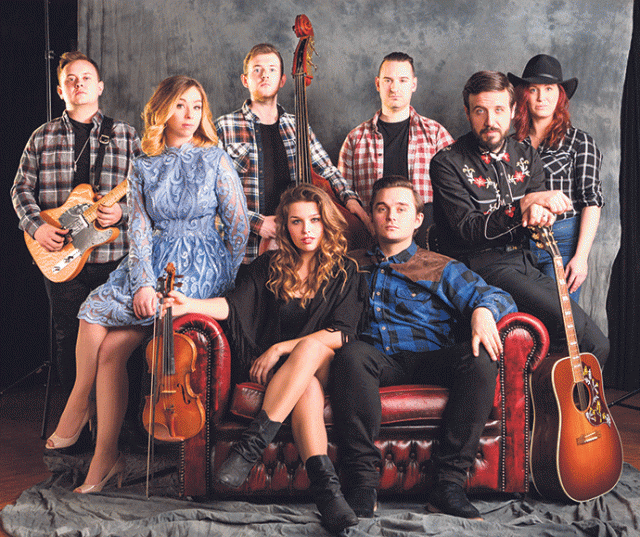 Penrith, it's time to get your cowboy boots on as popular musical production 'Nashville Live' hits the stage this March.
'Nashville Live' takes you back to the world famous Grand Ole Opry, through the history of country music from golden greats like Johnny Cash, Willie Nelson and Dolly Parton, through to the contemporary platinum-selling sounds of Shania Twain, Garth Brooks and the Dixie Chicks.
For the very first time in Australia, 'Nashville Live' delivers the energy, glamour and magic of a night out in the home of country music, Nashville.
Country music star Lars Pluto, who plays the role of Johnny Cash, said the production is a celebration of the legends of country music.
"People can expect the greatest country music of all time performed by one of the tightest bands I've ever played with and fantastic vocalists covering all of the greats," he told the Weekender from London this week.
"The audience is involved all throughout the show, we want them to get up and dance in the aisle, to feel and celebrate the music every bit as much as we do."
Complete with a Grand Ole Opry-style announcer revealing the hidden histories behind the biggest moments in country music, audiences can sing along and be moved to a mixture of classic solos, amazing duets and fantastic group harmonies as talented singers step up alongside the stellar live band to perform.
"We are bringing the best parts of country and the history of the Grand Ole Opry right here to Australia in a way that is not impersonating these stars but merely celebrating their great legacies," Lars said.
Featuring performances in major capital cities and over 20 regional centres around Australia with a cast of international performers, 'Nashville Live' is set to bring the famous home of country music right to Penrith's door step.
With 44 timeless hit songs including 'Folsom Prison Blues', 'Crazy', 'Jolene', 'The Gambler', 'Walk The Line', 'Stand By Your Man', 'Islands In The Stream', 'Man I Feel Like A Woman' and 'If Tomorrow Never Comes' to name a few, this trip through country music's greatest moments will be a night to remember for all who attend.
'Nashville Live' will be performing at The Joan in Penrith on Friday, March 15 at 7.30pm. Tickets start at $74. For more information or to book, visit www.thejoan.com.au/events/nashville-live.
A graduate of Western Sydney University, Nicola Barton is a news journalist with the Western Weekender, primarily covering crime and politics.