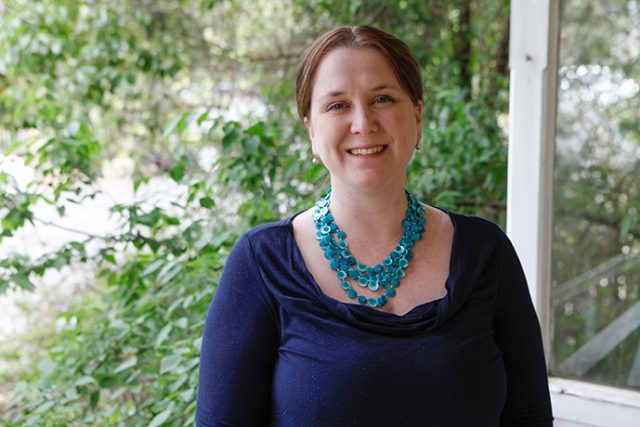 Penrith solicitor Janis Donnelly-Coode has seen the worst of domestic family violence, so she took it upon herself to start the conversation with young students in the community.
Offering a free 40-minute talk to local schools, Ms Donnelly-Coode hopes that educating high school-aged teens will help to eradicate violence in the future.
With a long history in family law, Ms Donnelly-Coode said promoting respectful relationships to this age group is paramount.
"I've spent a long time working as a family lawyer and seeing domestic violence cases, there's so many woeful suggestions of how people should deal with it so I knew we needed to raise awareness about this," she said.
"Not all disrespectful relationships end in domestic violence, but all domestic violence relationships start from a lack of respect."
Her talk varies for different age groups, typically targeting Year 8 to 12 students. Ms Donnelly-Coode is calling out to all Penrith high schools to take up her offer and get the students thinking about these important topics.
"The average student assumes domestic violence only happens to dumb, poor alcoholics who don't have a good family, so the main point I want to get across is that it can happen to anyone," she said.
"The danger being then when they turn 18 and go off to uni they aren't looking for it, I knew there was a gap so that's why I wanted to talk to teenagers before they get into those committed long relationships."
Wanting to make sure her talk was relevant, she joined an online family lawyer group and asked other industry professionals about what trends they have seen.
The majority of them said that the worst types of domestic violence in the area aren't just physical abuse alone and are emotional, psychological and financial.
Ms Donnelly-Coode wants to start a conversation and while she knows it's just a small piece of the puzzle, hopes the message gets through.
"One conversation isn't going to prevent anything, but I just hope this starts a line of thinking," she said.
"I also really want to make them aware that it's both men and women, we all need to respect our partners."
To find out more or to request a talk, email Ms Donnelly-Coode at [email protected].
A graduate of Western Sydney University, Nicola Barton is a news journalist with the Western Weekender, primarily covering crime and politics.