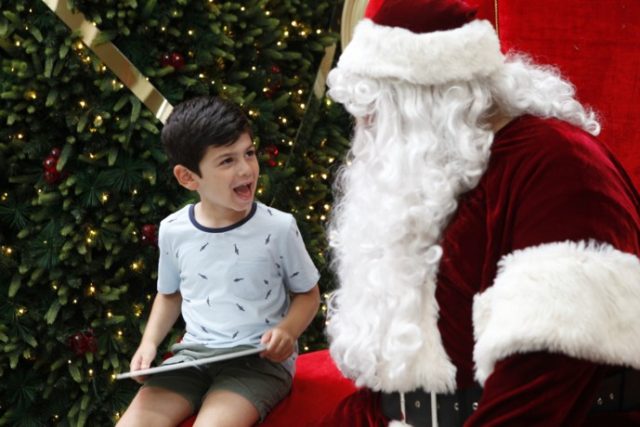 Santa has been checking his list twice as hundreds of Penrith's tiniest residents eagerly line up for photos at Westfield Penrith.
Santa revealed what locals are asking him for the most this Christmas and noted that although high-tech gadgets are popular, some of the classics are still going strong.
Sitting in his chair every day, he has seen many children this festive season and said whilst most of the children in Penrith are well-behaved, some still make the naughty list every now and again.
"Christmas is a very special time of year and seeing friends and families happy and festive and spending time together is truly what the holiday is all about," Mr Claus told the Weekender.
"I feel privileged to be able to share the Christmas spirit of giving with children all over the world."
Like any other year, children have been asking for plenty of presents.
The most popular gifts at the top of their wishlist this year are LEGO, Hatchimals, dolls and of course anything to do with technology such as drones, gaming consoles and even digital step counters.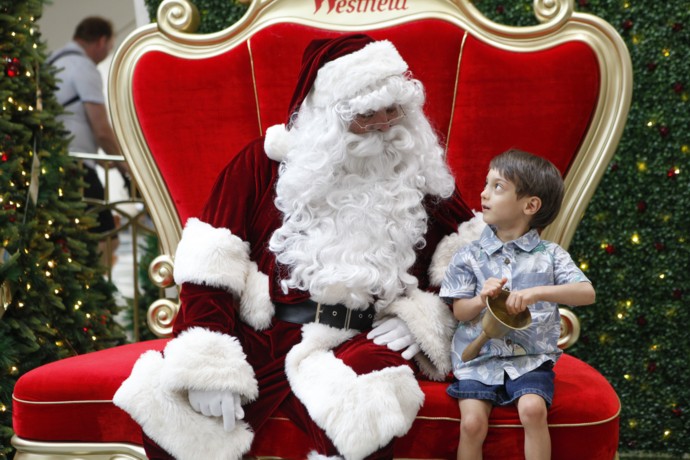 Mr Claus said children are getting more and more technology driven each year but reminds everyone that there's still time to make the naughty list before the big day.
"My favourite day of the year is right around the corner and children should be on their best behaviour, listening to their parents and spreading the Christmas cheer among friends. There's still time to make the nice list for all the naughty kids!" he said.
Westfield Penrith Centre Manger, Katie Smith has been working hard with Santa's elves to make sure they have enough toys to deliver.
"The rise in technological gifts continues each year, however this year in particular we are seeing a steer towards STEM toys and robotics – toys that really stretch the mind and encourage kids to build or experiment, and have fun while learning," she said.
"We have hundreds of children visit Santa at Westfield Penrith every year, and this year is no exception. It's always great seeing so many happy families visiting the big man in red and we're thrilled to be able to share that festive spirit here at Westfield."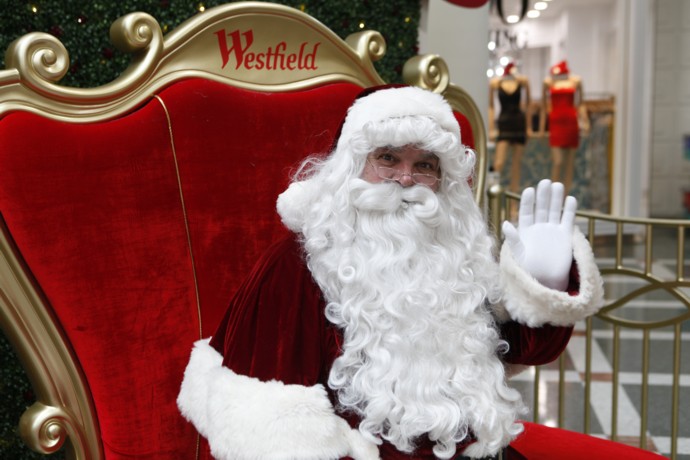 Santa invites children from the community to come down to see him and said he will be there every day up until Christmas Eve.
A graduate of Western Sydney University, Nicola Barton is a news journalist with the Western Weekender, primarily covering crime and politics.