Penrith Regional Gallery with partner institution the Museum of Applied Arts & Sciences (MAAS) will examine various experiences of home and family life in a new exhibition titled 'The Ideal Home'.
On display now until Sunday, March 24, The Ideal Home will present a history of the 20th century Australian home told through household objects, furniture and design classics from the MAAS Collection as well as new artworks by nine contemporary Australian artists.
The exhibition will explore experiences of home across the past 100 years, delving into social issues which threaten the fabric of our intimate lives including domestic violence, homelessness, housing affordability and the notion of Australia as refuge.
Director of Penrith Regional Gallery, Dr Lee-Anne Hall, said the works are both confronting and nostalgic, making it a very special exhibition.
"This exhibition will appeal to a broad audience, having both nostalgic appeal and points of interest for fans of modernist architecture, furniture and contents design," she said.
"This diverse and interactive exhibition offers a fantastic opportunity for our audience to engage with themes and issues that continue to define home life in Australia today."
The exhibition will take over the entire Penrith Regional Gallery site. On display will be 70 objects from the MAAS collection of post-war furniture, home appliances, architectural models, interior design, and everyday domestic objects, with an emphasis on mid-century Australian design.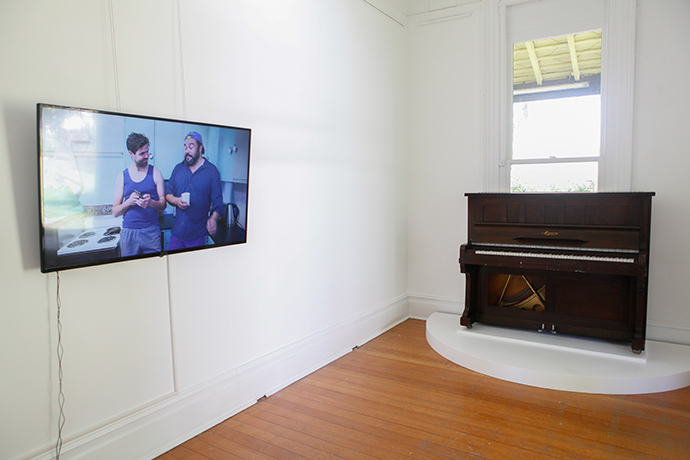 Commissioned artworks by artists Catherine O'Donnell, eX de Medici, Blake Griffiths, Richard Goodwin, Karla Dickens, Eliza Gosse, Cope Street Collective, and Victoria Garcia will also be showcased.
MAAS Director of Curatorial, Collections and Exhibitions, Peter Denham, said the project was a true collaboration between the partners.
"MAAS' partnership with Penrith Regional Gallery began in 2016 as a way to bring communities together to explore art and design practices," he said.
"This year's 'The Ideal Home' will showcase objects from the state collection as well as recent acquisitions and artwork commissions to explore the notion of home and what that means in contemporary Australia."
'The Ideal Home' exhibition will be supported by a public program, including free and paid events that will run across the four-month exhibition period. Highlights include program talks and community meals.
A graduate of Western Sydney University, Nicola Barton is a news journalist with the Western Weekender, primarily covering crime and politics.