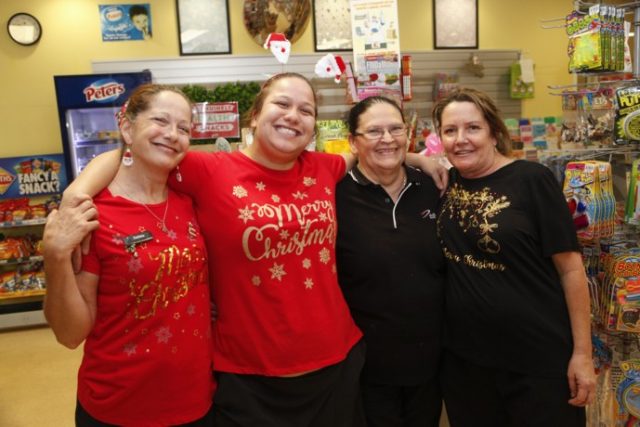 The canteen at Nepean Hospital is farewelling some of its long-time staff members who over the past two decades have been putting a smile on the faces of visitors and patients.
Veteran Manager Noeleen Vella, who has been working at the canteen for almost 25 years, is parting ways with the kitchen as they go under new ownership.
"It's been really lovely, a lot of people come and go, so it's a very social job and you get to meet a lot of people from the community," she said.
"You're in a place where you don't know what that person is feeling or going through, a lot of them say they love to come down to have a laugh, so knowing that just a small conversation can brighten someone's day is pretty special."
Over the years Ms Vella formed many relationships with regular visitors and patients, remembering their orders and ensuring they feel as at home as possible.
"It was a great experience, I learned a lot about people and made a lot of friends, I think I will miss working there but I'll find something else, I'm not the type that can just sit at home all day," she said.
Some other staff members will be rehired by the new owners but Ms Vella plans to move on.
"Most of the girls were crying when we heard, but I wasn't upset, we've been expecting it for a long time," she said.
"I might do a couple of days somewhere else, at the moment I just plan to retire and do my own thing for now."
Ms Vella said the job has allowed her to connect with people from all walks of life and she is now looking forward to what the future holds.
A graduate of Western Sydney University, Nicola Barton is a news journalist with the Western Weekender, primarily covering crime and politics.