A heroin addict who bashed and robbed a man at a Kingswood unit last year has been sentenced to a minimum three years in jail.
Paul Henderson, 31, and an unidentified male co-accused set upon the man in an "opportunistic" attack, punching him in the face and fracturing his knee with a cricket bat before stealing about $700 they had previously spied in his wallet.
Henderson, who grew up in Werrington from a middle class family, was homeless and couch surfing following years of drug abuse when the victim, a 48-year-old furniture removalist, came to the Stanley Crescent apartment complex seeking $50 worth of cannabis about 9.30am on August 5, 2017.
The 48-year-old had previously asked the co-accused to buy the drug for him, and it was when he opened his wallet and pulled out a $50 note that the co-accused spotted the other wads of cash.
After waiting a short time on a double bed mattress for the drugs, the offenders began to set the robbery in motion, accusing the victim of stealing one of their wallets and demanding to search him.
Seeing through the façade, the victim refused, and walked towards the door before he was grabbed by the men.
Again they demanded to search him, but he remained defiant.
"No way you're getting my money," he said, "I need it to pay bills," Penrith District Court heard.
Unwilling to relent, the offenders punched him to the face and wrestled him to the floor, with Henderson "whacking" him with a cricket bat to the knee, according to agreed facts.
Fearing the men would kill him, the victim reached for nearby scissors, but the pair continued their attack, Henderson punching him once more to the back of the head while the co-accused sat on his back and threatening to "stomp on him" if he didn't drop the scissors.
He finally relinquished and handed over his wallet, before smashing and escaping through a bedroom window.
Police patrolling the Great Western Highway spotted the victim "hobbling and bleeding" and rendered assistance where the victim recounted his horrific ordeal.
Henderson was arrested on September 7, 2017 following a DNA match.
During his sentencing on Tuesday, the court heard Henderson, who refused to name his 35-year-old co-accused, grew up a "troubled boy" who "constantly ran away from home".
He was diagnosed with Asperger's at age 10 and acquired a brain injury at age 15 when he was struck by a car while "skylarking" on the back ladder of a moving firetruck.
The court was told Henderson, a disability pensioner from the age of 19, began taking cannabis before the accident and "graduated" to heroin around 19 or 20 "which became his main drug of abuse and addiction".
Henderson received no support in court, with the defendant having "burnt his bridges" with his family, the court was told.
Acting Judge Rodney Madgwick found he was "likely in a volatile state awaiting his next fix of heroin and angry generally" when the victim entered the unit.
He disagreed with the Crown prosecutor that his remorse was "very shallow" because he was unwilling to name his co-offender.
"He is in a high security jail and if he was to become a 'dog', things would become a lot tougher for him," he said.
He found Henderson's upbringing attracted some "sympathy" notwithstanding the savage attack, and determined the 31-year-old's moral culpability was "to a degree less than if his life had been much more smooth sailing when he was young".
He found Henderson was unlikely to commit this type of offence again, noting he "did not have a particularly bad record in relation to violence", though he did concede the likelihood of committing other dishonesty type offences were high if he failed to "get off the drugs".
"It appears very unlikely that without extensive, close, expert help, he will not be able to sustain abstinence from heroin or some other hard drug," Acting Judge Madgwick said.
The court heard the victim had mostly recovered from his injuries, which included multiple fractures to the face, though he could not feel the bridge of his nose to his cheekbones and still didn't feel comfortable coming to the Penrith area.
Henderson, who pleaded guilty to 'robbery in company causing grievous bodily harm' was sentenced to five years and three months in jail.
He will be eligible for release on parole on September 6, 2020.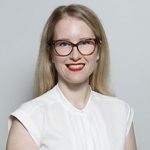 Alena Higgins is the Weekender's Senior News Reporter, primarily covering courts and Council issues.