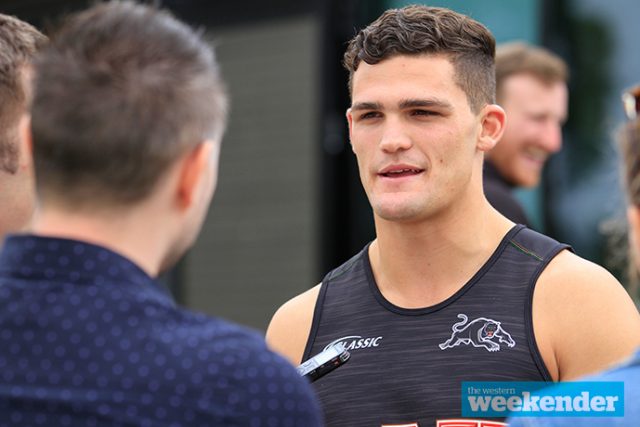 Panthers halfback Nathan Cleary has admitted it was "weird" hearing his father, Ivan, address his teammates for the first time, but has since gotten used to the fact that his Dad is now in charge.
Speaking publicly for the first time since his father landed Penrith's head coaching role in October, Cleary said after a turbulent three months – where his younger siblings were getting bullied at school – he was glad it was business as usual again.
"Some of the headlines were ridiculous… one article said Dad was 'unAustralian' for doing what he did (leaving the Tigers)," he said.
"It was kind of tough at the time, more so for my Mum and little siblings because the Cleary name was getting put in a dish pit constantly, but Dad and I are used to it.
"My little brother and sister were copping flack about it at school and Mum was reading all this stuff on social media, but we came together as a family and sorted it out."
The day before Panthers pre-season training began last month, Cleary moved out of his parents' Leonay home and into his own pad nearby.
"I actually haven't spent a full day with him while he's been my coach, so it's good to get away from that so we're not in each other's ear all the time," he said.
"Mum and Dad still live up the road, so I still see them a lot."
And while Cleary's teammates, like Reagan Campbell-Gillard, have already started with the 'Dad jokes', the champion NSW Blues half said the players have warmed to his father rather quickly due to pre-existing relationships.
"They are all sweet… most of them worked with Dad before anyway, so it was lucky in that aspect. I think that was one of the reasons why Dad took the job here again," Cleary said.
"Hopefully no one talks smack behind his back to me – it would be quite awkward if that happened," he joked.
After making his Origin debut midway through last season, Cleary had a very taxing 2018 which included two months on the sideline dealing with injury.
Cleary recently underwent an ankle reconstruction.
"I'm looking to be back to full training after Christmas. Hopefully I get the moonboot off next week and I can start doing the AlterG and running again," he said.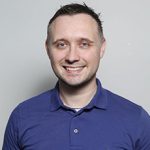 Nathan Taylor is the Weekender's Deputy Editor and Senior Sports Writer. He also compiles the weekly Chatter on the Box TV column. Nathan is an award-winning journalist, who has worked at the Weekender for nearly a decade.