A university student caught with two ecstasy tablets secreted on him at a popular dance festival has been convicted of drug possession, despite it being his first brush with the law.
The luck of the draw worked against Cheng Sean Tan last Thursday, when he was convicted by Magistrate Geoff Hiatt of possessing MDMA at Penrith's Defqon.1 on September 15.
It comes just weeks after another Penrith Local Court magistrate, Carl Milovanovich, pardoned a handful of Defqon.1 revellers charged with the same offence, some of whom were found to have up to 10 tablets in their possession.
Magistrate Milovanovich, a self-confessed advocate of giving first time offenders a second chance where possible, handed the party-goers with prior clean records a 12-month non-conviction good behaviour bond, saying he was mindful of the very serious consequences a drug conviction could have on a young person's future employment and travel prospects.
But Magistrate Hiatt took a hard-nosed stance, telling Tan he would have been under no illusions that it was a drug free event which, he added, has since attracted a significant amount of media attention as a consequence of the death of two people from "drug misuse".
He said while a court does not have a "crystal ball" and could not determine if a conviction would be detrimental to the offender in the future, he said "there reaches a point" where a court must impose a sentence that not only adequately punishes the offender, but also sends a significant element of general deterrence to other members of the community.
He was convicted and fined $500.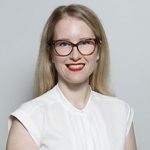 Alena Higgins is the Weekender's Senior News Reporter, primarily covering courts and Council issues.