A Kingswood mother who allegedly detained and assaulted a man before robbing him of cash and his phone has been denied bail.
Rachel Douglas, 28, sobbed and yelled out as she was led back down to the cells following her unsuccessful bid for freedom at Penrith Local Court.
Police allege the single mother-of-two detained a man in the company of two unknown males at her Great Western Highway address with the intent to gain knowledge, being a $500 cash withdrawal, in the early hours of August 29.
She is also accused of assaulting the victim with the intent to rob him of his wallet and mobile phone, and unlawfully obtaining a Husquarna ride-on lawn mower and box trailer found at her Department of Housing home.
Douglas, who was on a Section 9 good behaviour bond at the time, broke down and desperately screamed "oh my God, I didn't do it! I don't even know what's going on", when corrections officer began to lead her away.
She continued: "Please, I don't want to go down there, I want to go to my kids… I'm not a violent person!"
Being strictly indictable matters, her lawyer said the accused would likely spend in excess of 12 months awaiting trial.
She submitted strict bail conditions could ameliorate the court's concerns and allow her to enjoy "the presumption of innocence" in the community.
However, despite a very limited criminal history – without any matters of violence – and strong community ties, Acting Magistrate John McIntosh found Douglas posed an unacceptable risk of endangering the safety of the community and denied her release.
Her matter was adjourned to October 26.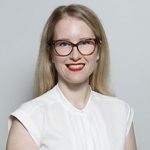 Alena Higgins is the Weekender's Senior News Reporter, primarily covering courts and Council issues.