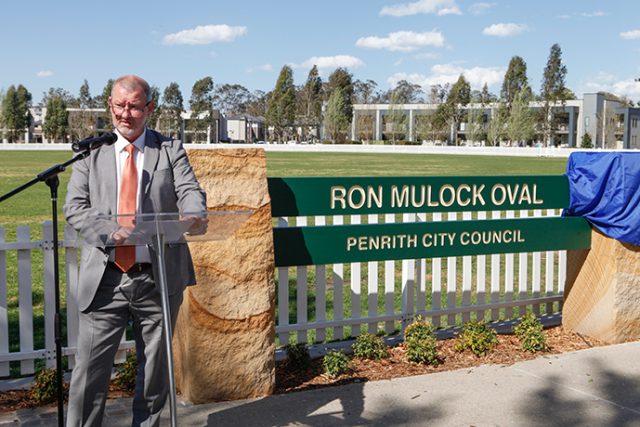 Penrith icon Ron Mulock has been recognised with the naming of the oval at Lord Sheffield Circuit, within the Thornton Estate, in his honour.
Councillors, family and friends gathered at the newly named Ron Mulock Oval on Wednesday to acknowledge his significant impact on the community.
Penrith Mayor, John Thain, said Mr Mulock was a true inspiration.
"It is a real pleasure to be here today to remember Ron and to name this oval in his honour. I can think of few people more worthy of being remembered in this lasting and significant way," he said.
A hugely popular politician and Panthers Life Member, Mr Mulock brought about significant positive change for Penrith.
Mr Mulock's son, Mark Mulock, thanked the Mayor and Councillors, and said it was a great honour for their family to have Ron honoured in such a way.
"What was really special about him was his involvement with the community," he said.
"The one thing about Ron was this, he always put Penrith's interests above self interests. He had a very simple motto, 'If it's good for Penrith, then do it', and if he was here today he would encourage Penrith leaders to do just that."
Cr Thain joined Mr Mulock's daughter, Jane Mulock, and widow, Desley Mulock, to unveil the plaque in his memory.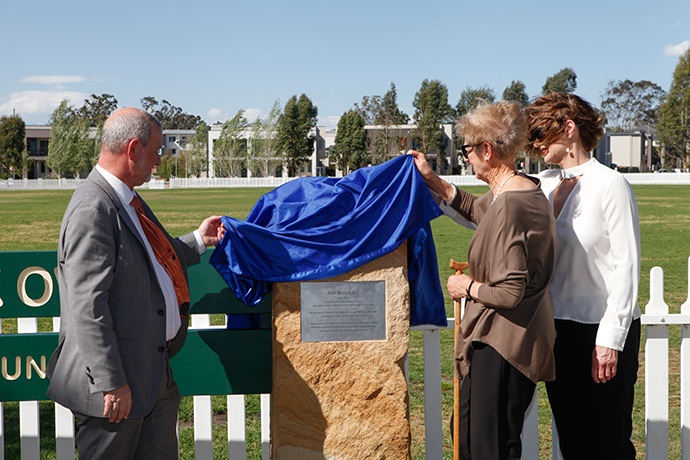 A graduate of Western Sydney University, Nicola Barton is a news journalist with the Western Weekender, primarily covering crime and politics.