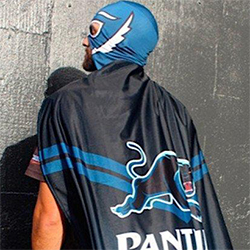 The Panthers have managed to fend off potential approaches from other clubs and will re-sign superstar halfback Nathan Cleary prior to the key date of November 1, when other teams would be able to field official offers. In fact the deal is all but finalised and could be announced as early as Friday or next week. Cleary is already secured for the 2019 season but the new deal is likely to keep him at the club until at least the end of the 2023 or 2024 season.
One Cleary down, one to go. Now that Penrith has exited the competition, the focus will turn to who will coach the side in the 2019 season and beyond. Penrith continues to pursue Ivan Cleary, and are reportedly on the verge of offering him a deal that would start in 2021. From there, there's a big chance the Tigers would release him from his current deal, allowing Cleary to return to the foot of the Mountains immediately. Cameron Ciraldo would stay on board as an assistant. Whatever happens, it's about to get messy between Penrith and the Tigers.
Tyrone Peachey caused a storm last week when he suggested that he wanted to get out of his three-year deal with the Gold Coast Titans, which commences next season. The 27-year-old Origin star quickly backtracked on his initial comments, and while he'd like to stay in Sydney it now seems more likely that he'll head to the Titans to fulfil his commitments. Whatever happens, it would be unlikely Penrith would be able to find the salary cap space to retain Peachey even if he did manage to negotiate his way out of the Gold Coast contract.
I can reveal today that sacked Penrith coach Anthony Griffin actually wanted out of the club himself in the months prior to his departure. I've been told that Griffin approached club management about a release in late June or early July, but demanded a payout that the club was not happy with. Penrith were left with no option but to terminate Griffin's contract after his position became untenable in the club's eyes. While there's always two sides to every story, the suggestion that Griffin was blindsided by his sacking or that it didn't come with reasonable grounds just doesn't add up.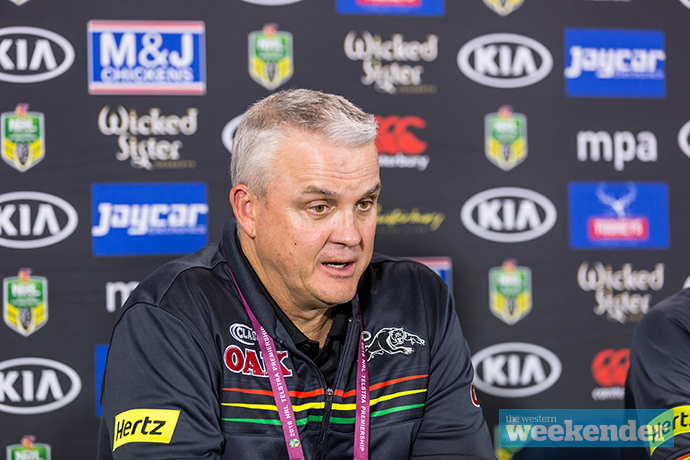 The Panthers had their 'Mad Monday' celebrations last weekend, with the party primarily based on site at the Panthers Academy before shifting over to the Leagues Club.
Which Panthers first grader is actually banned from entering Panthers Leagues Club? It didn't stop him being on site last weekend.
Concerns are growing about Trent Merrin and his poor finish to the season. The 28-year-old is on big money at the Panthers but was disappointing at the back end of the year and, rumour has it, is becoming less and less focused on football. It hasn't gone unnoticed that Merrin makes himself the centre of attention in the club's victory song after games, despite his poor performances on the field.
Panthers boss Phil Gould threatened to walk away from social media last weekend after reporting that his Twitter account had been hacked. He quickly sorted out the security issue and as of earlier this week was still Tweeting away.
Found password. Changed password. See how that goes.

— Phil Gould (@PhilGould15) September 15, 2018
Spotted: 2003 Grand Final heroes Trent Waterhouse and Luke Swain sitting with veteran Panthers ground announcer Scott McRae at Allianz Stadium last weekend, watching Penrith take on Cronulla.
Spotted: Injured Panthers forward Sam McKendry doing a spot of solo shopping in Westfield Penrith last Thursday.
It appears that Bryce Cartwright and his supporters still harbour unwarranted angst at his departure from Penrith in the pre-season. His partner posted on social media last week saying that Cartwright had been "discarded" by the club. A huge call, given Penrith went above and beyond in their efforts to keep the wayward Cartwright – whose first grade career is in tatters – on the right track.
477,000 viewers watched the Penrith v Cronulla match on Channel Nine last week, while 308,000 tuned in on Fox.
I'm heading off on my Mad Monday. Thanks for reading in 2018, see you next year!