A Claremont Meadows mother who drove five times over the legal alcohol limit with her two children in the car will learn her fate later this year.
Kasey Garner, 32, faced Penrith Local Court last Thursday for sentence, but the matter was adjourned to allow her to undertake an Intensive Correction Order assessment.
If found eligible, she may be allowed to serve her jail sentence in the community.
Garner came under notice when a witness caught her driving erratically along O'Connell Street, Kingswood about midday on April 29 this year.
She was arrested and subsequently blew 0.308.
Court documents reveal the eyewitness initially believed she had broken down after Garner stalled her green Volkswagen Golf in the middle of the intersection. But when they approached and leaned into the car to ask if she needed help, they noticed her "eyes rolling around" and that she appeared "spaced out".
When she attempted to start the car, but stalled again, the witness called police.
Once at the scene, officers observed that the offender was "unable to stand on her own" and slurred her words "significantly".
The children, aged six and four at the time, were upset but otherwise healthy, according to agreed facts.
During her brief mention last Thursday, Magistrate Geoffrey Hiatt told Garner's lawyer the case had "all the hallmarks" of a guideline judgement given the extremely high reading and the fact children were present, before calling for an ICO assessment.
As well as the high-range drink driving charge, Garner has also pleaded guilty to assaulting a police offer, slapping their hand when they attempted to conduct a roadside breath test
Garner, who stated to police that she had drunk two vodkas within her residential home, has never previously been charged in NSW.
She is due to face Penrith Local Court for sentence on November 1.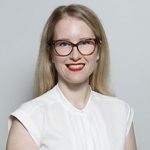 Alena Higgins is the Weekender's Senior News Reporter, primarily covering courts and Council issues.