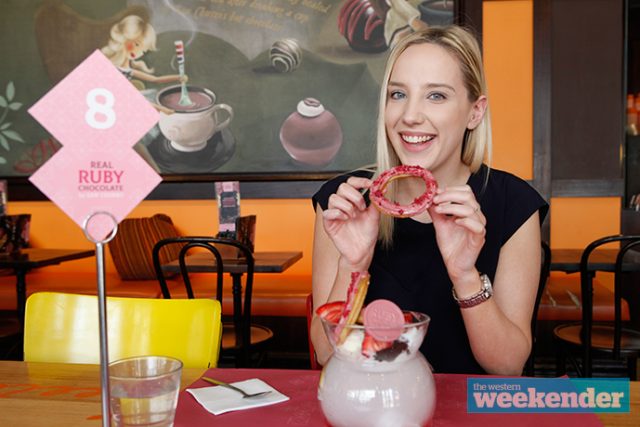 Move over milk, dark and white, there is a new chocolate in town and it's set to tickle chocolate lovers pink.
Ruby chocolate is the first chocolate to be discovered in over 80 years, and now locals will have the chance to taste the highly anticipated treat at San Churro Penrith.
The only retailer to offer the pink chocolate in Australia, Annabelle Owen, from San Churro Penrith, said that an oversight by chocolate creators almost meant the world missed out on experiencing it altogether.
"When they were making all the milk, dark and white chocolate, there was a cocoa bean that was pink, and they thought it was a mutation, so they never used it until they discovered that it created this flavour," she said.
To celebrate the launch of the fourth naturally occurring chocolate, San Churro Penrith are inviting diners to take their taste buds on a journey with their limited-edition Real Ruby Chocolate Experience.
San Churro Franchisee, Raymond Grace, said the immersive two-part sensory event was an experience like no other and would be loved by chocolate fans.
"It's all about putting some headphones on and tasting different types of chocolate and going through that journey," Mr Grace said.
"I don't actually have a massive sweet tooth, but I really think that this experience tastes amazing."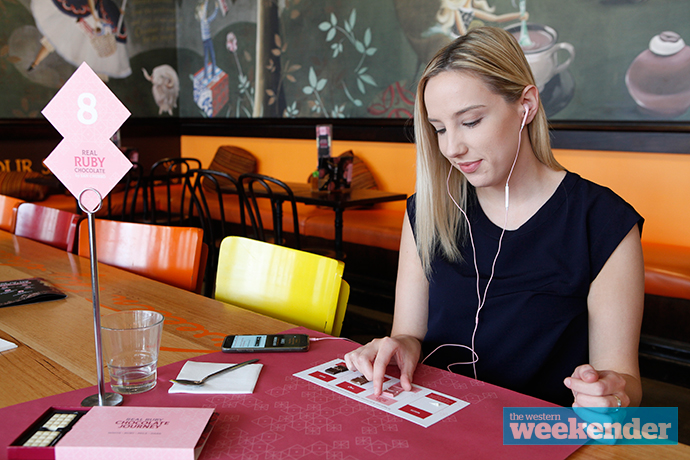 With 47 per cent cocoa, the light pink chocolate has a unique fruity taste unlike any of its chocolate relatives, but Ms Owen said it was one of those things you needed to try for yourself.
"As soon as you try it you know that it tastes like chocolate, but it's not like chocolate, it has the same texture of all the other chocolates, but you can really taste the berry and the tartness," she said.
As well as the Real Ruby Chocolate Experience, San Churro has also launched a ruby chocolate menu, which puts a twist on some of their signature favourites.
"We've been working really hard to try and get it ready so we're all really excited," Ms Owen said.
The Real Ruby Chocolate Experience is a ticketed event, which costs $35 per person to participate in.
To book or for more information, visit www.sanchurro.com/bookings.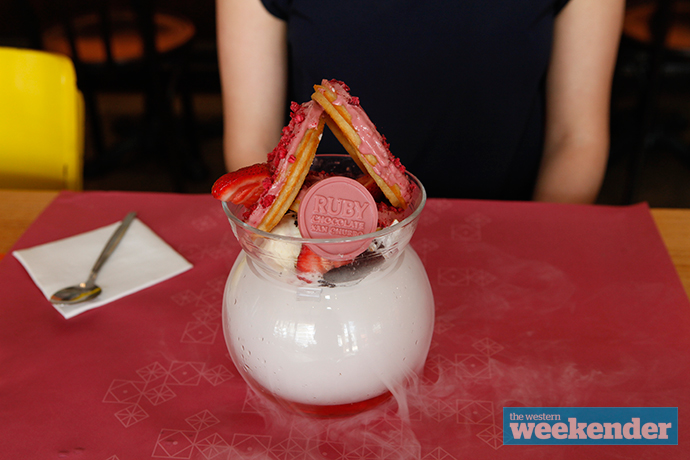 Lauren Suttie is the Weekender's General & Community News journalist.