A man who used a baton to attack his partner has walked free from jail, the same day he was sentenced for the crime.
The man, who cannot be named to protect the victim's identity, was handed a 20-month sentence with an 14-month non-parole period, but was released due to time already served.
Penrith Local Court heard the man, who was subject to an apprehended violence order at the time, hit and kicked the woman to her face while children sat in watch in the back of the car.
The prosecutor took issue when Acting Magistrate John McIntosh proposed an 18-month term with a 14-month non-parole period, implying it was too lenient.
She submitted the use of the weapon and the presence of the children aggravated the offence, adding the High Court had been "at pains" to demonstrate society's changing attitude towards domestic violence by imposing stiff sentences.
The man's lawyer said his client had "learnt his lesson" and pointed out he had never been incarcerated before.
"If he re-offends in the future, he knows where he is going," he said.
"It will serve as a cloud over his head for many years to come."
Before handing down his decision, Acting Magistrate McIntosh increased the defendant's head sentence to 20 months, giving him more time on supervision.
"We're dealing with an extremely serious offence, clearly he understands that – he's been in custody 14 months," he said.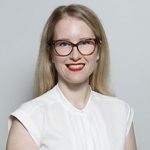 Alena Higgins is the Weekender's Senior News Reporter, primarily covering courts and Council issues.