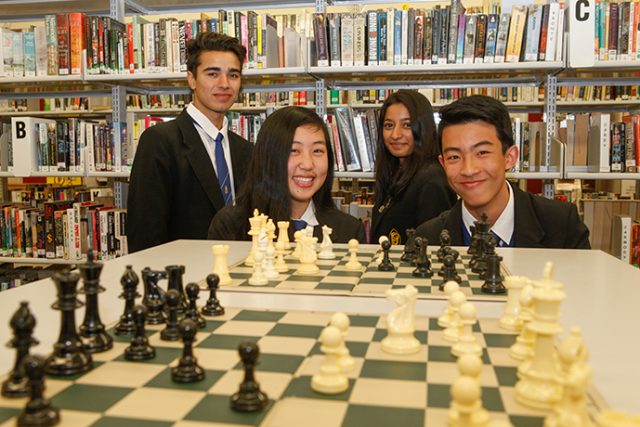 Reti or not, Penrith Selective High School's senior grade chess team are on their way to the Sydney Inter Regional Finals after recently being crowned regional champions.
Year 12 student Kashish Christian and her Year 11 peers Neil Chan, Ashley Xia and Maninder Singh, have spent the last 10 weeks battling it out in the NSW Junior Chess League (NSWJCL), Metropolitan West Region Division.
Beating the Girraween High School's B team 4-0 at the start of the month, the students secured the win. Team leader Kashish said the team were now looking forward to their next challenge.
"It was just nice to win, and we are really excited for the future because now we get to play the big teams and hopefully win," she said.
Finishing up the competition with a total of 38 points, teacher and Chess Coordinator from Penrith Selective High School, Helen Leis, said the win was a credit to the team who have balanced exams, study, sport and illness with playing.
"I find it really amazing that they got through things like the exams and just managing their study," she said.
"They don't even practice because they are so dedicated to their study, that is what they put all their effort into, so their chess playing is natural."
The team is now set to compete in the Sydney Inter Regional Finals, where they will go up against the winning school teams from Sydney's north, south, east and south-west, with the winner being crowned the Sydney School Chess Champions for 2018.
"The games will challenge us because we will be playing with people who have played chess competitively before," Kashish said.
The inter school competition is coordinated by the New South Wales Junior Chess League.
Lauren Suttie is the Weekender's General & Community News journalist.