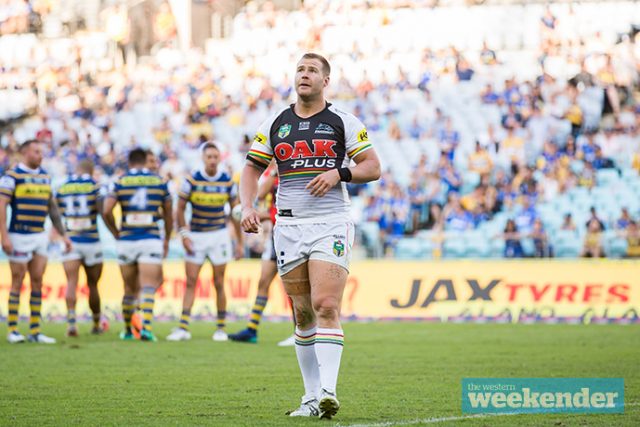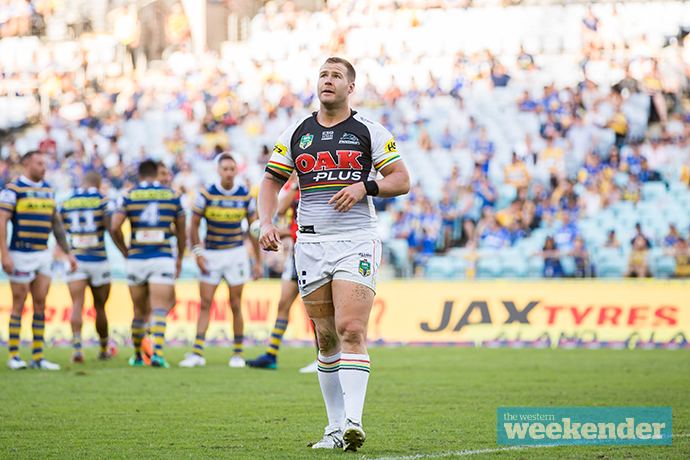 High profile Panthers forwards James Tamou and Trent Merrin have responded to rumours they could be on the outer at season's end.
It's been widely speculated that one or possibly both players could be shown the door at the conclusion of the current season, to help provide some much-needed salary cap space.
Tamou may find his way to the Canberra Raiders who are desperate for forwards after losing Junior Paulo and Shannon Boyd, while Merrin could join the Newcastle Knights on a multi-year deal.
Speaking with the media on Monday, Tamou said he was aware of the rumours about his future at Penrith and would address them with the club in due course.
"I've heard them but haven't spoken to anyone at the club or my management about them – we'll just have to see what happens," he said.
"As a family man, that's something I will have to address if it arises."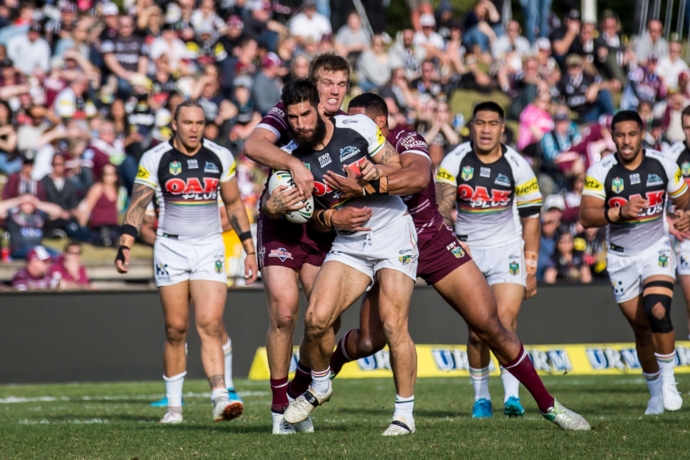 Merrin, who joined the club in 2016 from St George-Illawarra, was a little bit more open when he spoke about the possibility of leaving the Panthers.
"I know I have two more years here and that's where it's at. My main focus is doing the best I can for this club – I love it here," he said.
"I'm not too sure what the outside noise is but I'm here for another two years, so that's my main focus."
When pressed on his long-term future, Merrin said he wasn't surprised the rumours had surfaced but will do his best to ignore them for the time being.
"I love it here [in Penrith]. I've opened my arms to it and I love the community, the club, everything about it," he said.
"To hear those sorts of rumours is not what you want to hear but that's the business we're in – that's rugby league. Sometimes you've just got to push it aside and get back to doing what you are capable of doing."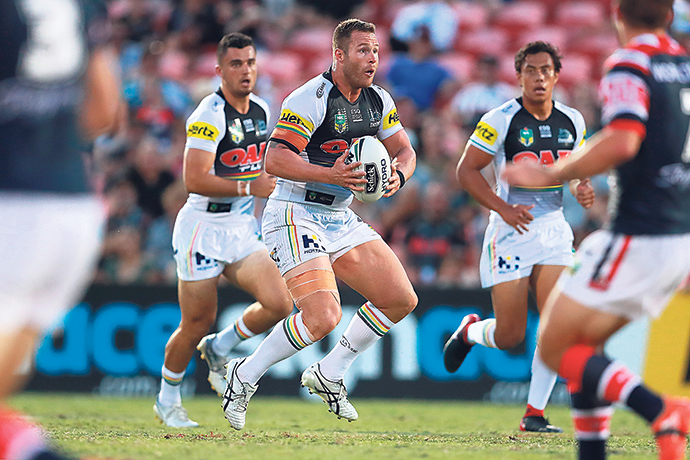 One thing Penrith desperately need to get back to doing themselves is winning football games. Following a month of heart-stopping finishes, the Panthers weren't able to pull another rabbit out of their hat last Saturday afternoon against Newcastle.
Tamou said his side need to eliminate the bad habits fast before they are eliminated themselves.
"I think we are just getting some bad habits in our game. You don't see the good teams try to pull off tries each set, you see them build pressure and get to their kick," he said.
"I feel we don't have a problem getting down field but we struggle to score inside the 10. I think we panic a bit when we don't get points and we try and flick it out the back and nothing comes good of it.
"We just need to simplify our game and play to our strengths where we can."
Merrin has been named to start tonight while Tamou remains on the bench.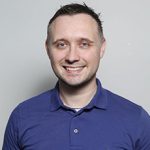 Nathan Taylor is the Weekender's Deputy Editor and Senior Sports Writer. He also compiles the weekly Chatter on the Box TV column. Nathan is an award-winning journalist, who has worked at the Weekender for nearly a decade.