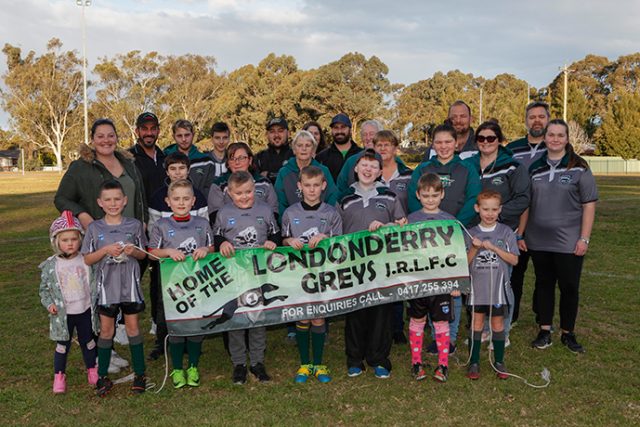 The Londonderry Greys Junior Rugby League Club have only been back in the competition since 2016 but they are already starting to make a big impact on the local community.
This Sunday, July 22 at Londonderry Oval, the club will hold a special community event honouring the life of Leanne Morshead, the late daughter of Grey's President Buck Rogers.
After more than two decades of non-existence, Rogers decided to revive the Londonderry club three years ago following the passing of his daughter.
Rogers, a well-known Londonderry identity and former rugby league player and coach, was inspired to bring the club back after looking at a photo of his beloved Leanne.
"The vision for this club was initially started by Buck Rogers after the passing of his daughter," Committee Member, Debbie Emblem said.
"Rugby league laid dormant in Londonderry for decades, so Buck decided to gauge the support of the community and thankfully people wanted to see the club come back.
"We hold this Back to Londonderry Day annually, but this year it just happens to coincide with the date of Leanne's passing."
Kicking off at 10am, this Sunday's event will raise much-needed funds for the club who are in dire need of new facilities, gear and equipment.
The club is currently home to more than 100 registered players.
"Every little bit that goes back into the club will help," Emblem said.
"At the moment, we are literally just a canteen and oval. We don't have dressing sheds and there's a lot of things the club requires. We need as much support as we can get."
To get the crowds rolling in, the day will feature plenty of rugby league action, raffles, entertainment, food and even a couple of surprise guests.
"We are hoping for a really good crowd on the day and everyone is welcome to pop down," Emblem said.
"We want people to know that we aren't just around for a short time – we want longevity. In order to achieve that, we need new facilities and equipment, so we can compete with the other clubs in the area."
This Sunday's Back to Londonderry event, hosted by the Londonderry Greys Junior Rugby League Club, will be held at Londonderry Oval, located on Carrington Road in Londonderry.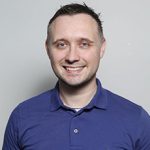 Nathan Taylor is the Weekender's Deputy Editor and Senior Sports Writer. He also compiles the weekly Chatter on the Box TV column. Nathan is an award-winning journalist, who has worked at the Weekender for nearly a decade.