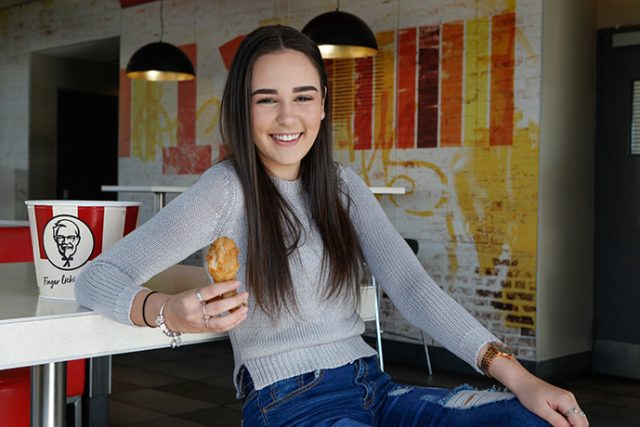 When people decide to make the commitment of getting a tattoo, they usually choose to get something of significance.
For Glenmore Park local Brooke Collins, that significant thing was the KFC logo.
And now thanks to the tiny tattoo, Ms Collins has won free KFC for a whole year after her entry on the KFC Facebook page for National Fried Chicken Day was chosen as the competition's winner last week.
Ms Collins won the 'Chicken Cheque' for her and her friend Brielle Sharkie's matching tattoos.
"Honestly when I saw it I was like 'holy crap' and I called Brielle straight away to tell her and I didn't know what to do, I was freaking out," Ms Collins said.
The 18-year-old and Ms Sharkie both decided to make their love for fried chicken permanent during their Schoolies trip late last year.
"Whenever we would have study periods our group would go and get KFC," she said.
"We wanted to get a tattoo at Schoolies to commemorate our time and I said we should get KFC.
"I put up a status and if it got a certain amount of likes we said we'd get it and we ended up getting 350 likes."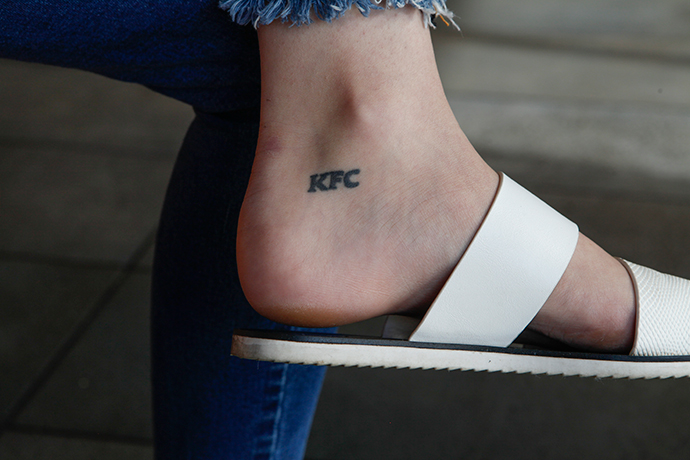 But it wasn't just the tattoo parlour who was surprised with their choice of ink.
"Mum said don't bother coming back home and she hung up the phone, she was so angry at me," Ms Collins laughed.
"I called my Dad and I was like 'hey dad I got this' and he's like 'yeah you're definitely my kid'.
"Then my Mum called back and she's like 'put me on the phone to the artist, I don't believe you', so he told her I got the tattoo… she didn't speak to me for the rest of the time in Queensland."
Ms Collins said there wasn't a moment when she regretted her decision.
"I said to my parents, 'look it'll come in handy one day' and sure enough it has," she laughed.
The prize will allow Ms Collins to purchase $100 worth of KFC per week, amounting to $5,200 over the year.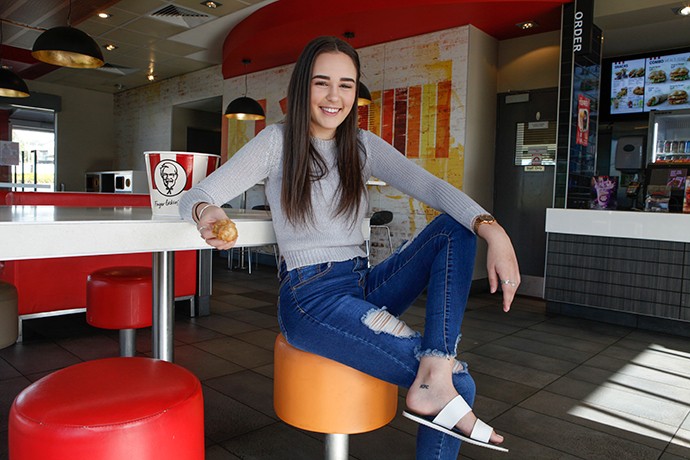 And while she hasn't received her cheque yet, Ms Collins is already planning how she'll make the most of the prize.
"Everyone that I owe anything to now is just going to get chicken," she said.
"I'm going to check with KFC first and if it's not going to breach the terms and conditions, I plan to do a bulk drop at a local homeless shelter one week."
Lauren Suttie is the Weekender's General & Community News journalist.