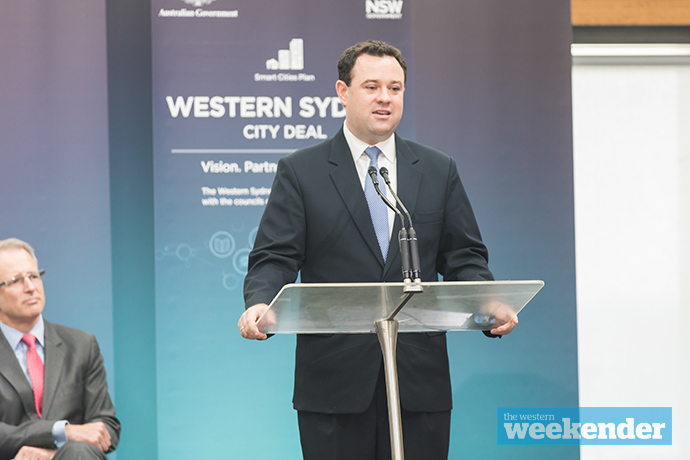 Penrith MP Stuart Ayres is banking on his track record to ensure he retains the seat at next year's State Election and says he wants to be the Member for Penrith for the next 10 years.
Today marks eight years since Mr Ayres' landslide victory at the 2010 Penrith by-election. Since then he has risen through the political ranks and now sits as Minister for Sport, Minister for Western Sydney and Minister for WestConnex.
"Eight years ago my commitment was to do the things that hadn't been done for years," Mr Ayres told the Weekender.
"I have delivered on that commitment. The Nepean Pedestrian Bridge, Nepean Hospital Redevelopment, Thornton Estate, Nepean Arts Centre, Northern Road upgrade are all completed or underway and the Mulgoa Road widening and Kingswood High Hall will start this year. It's a good start but there is so much more to do."
Labor has placed the experienced Karen McKeown, a former Penrith Mayor and current Councillor, against Mr Ayres at next March's poll. It's likely to be a close battle, but Mr Ayres believes a change would be the wrong move.
"Every time I see Labor I see one of those big red road signs that say 'Wrong Way Go Back'," Mr Ayres said.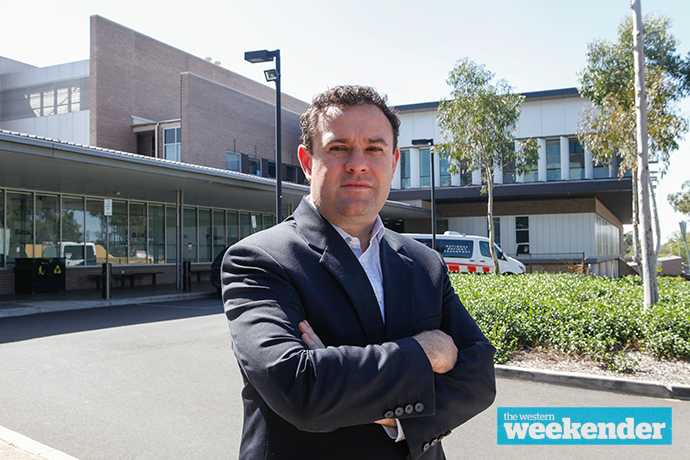 "Changing for the sake of changing gave us Kevin Rudd. I don't think Labor are ready, they have no plan for Penrith or NSW and are just too risky.
"My focus is on being the best possible Member for Penrith. In 10 years' time I still want to be the Member for Penrith delivering every day for the community."
Mr Ayres knows he has a fight on his hands but believes what he's delivered for the local community over the past eight years, and what is in the pipeline, should be enough to get him home.
"I'll be working all the way to election night but I think people can see my track record for delivering," Mr Ayres said.
"Beyond the infrastructure it's seeing unemployment drop from over six per cent to below five per cent in Penrith that I'm particularly proud of… the best form of welfare has always been your own job."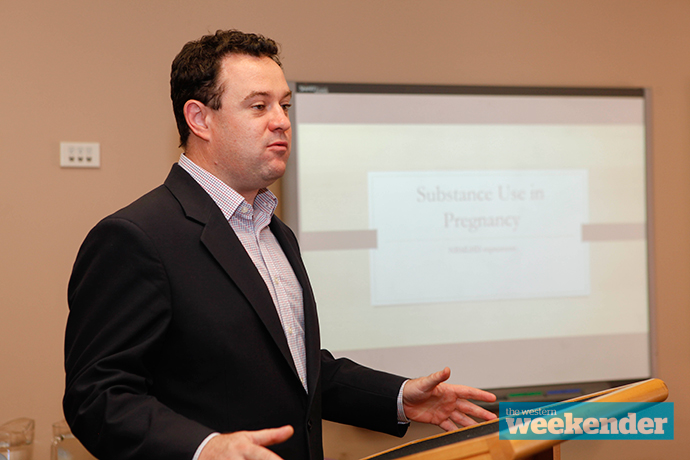 But challenges remain. There's a good chance commuters for example will be vocal at the ballot box next year with the new train timetable released in November last year deemed a failure by many.
Despite poor on-time running results since the timetable was introduced – and trips to the City now taking longer – Mr Ayres is still confident in the changes that were made.
"The new timetable added services and did alter other services. I think on a whole most commuters have settled back into a rhythm," he said.
"Over the next few years we are making the biggest changes to our rail system in over a century. There is going to be a few bumps along the way but without this investment the system simply won't handle a growing Sydney."
Mr Ayres is also at the centre of one of Labor's key campaign messages heading into the election, with Opposition Leader Luke Foley strongly pushing against the huge spend on stadium upgrades at Homebush and Moore Park.
As Sports Minister, Mr Ayres is very much in Mr Foley's firing line.
"I've learned sport and politics will always fill column inches in newspapers," he said.
"Sydney is last when it comes to stadium infrastructure and that's just not good enough. I think we have the investment right with 100 times more dollars being invested in health and education compared to our stadium plan. I genuinely believe when they are completed people will embrace the new facilities just like the contentious stadiums in Adelaide, Perth, Brisbane and Melbourne have been."
Later this year – before the election – Mr Ayres will officially open the new pedestrian bridge across the Nepean River. It will be something of a 'full circle' moment given how critical the issue was back at that 2010 by-election eight years ago.
"It was probably the biggest issue in Penrith back then," he said.
"There will be a sense of mission accomplished on that day. I have no doubt people will come from far and wide to walk over it and look down the river to take in the spectacular views."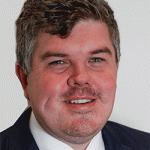 Troy Dodds is the Weekender's Managing Editor and Senior Writer. He has more than 15 years experience as a journalist, working with some of Australia's leading media organisations.