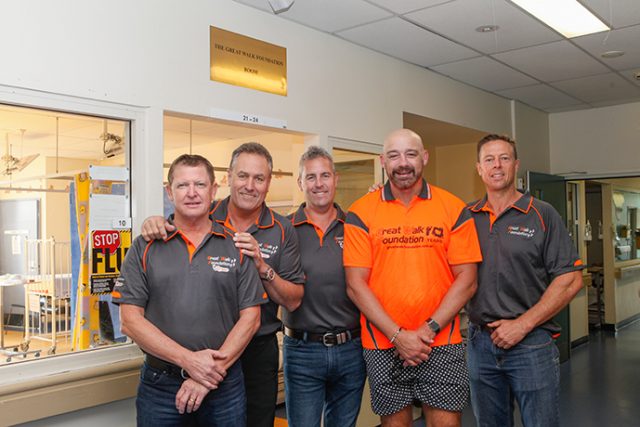 After 11 years, it's safe to say that The Great Walk Foundation members have got their annual Bathurst to Blaxland trek down pat.
But walker and team podiatrist, Trent Baker, said that while they had come to know the 170km trek well, it still remains a massive challenge each year that they take part.
"We get older every year, so unfortunately it doesn't get easier for us," he laughed.
"The biggest challenge is just the repetitiveness of it, to walk 30km doesn't sound a lot, but to do it five days in a row it's quite wearing. But that's OK, we're going to stick to it."
Raising over $1 million to date, The Great Walk Foundation has provided several local charities with vital funds including Penrith Community Kitchen, The Queen Of Hearts Foundation and Riding For Disabled.
One of their biggest contributions was to Nepean Hospital's Children's Ward, which now has two humidicribs thanks to the team's fundraising efforts.
"The thing that sets us apart is that we don't just give money," Mr Baker said.
"With bigger organisations, if you give them money donations it gets chewed up and lost in process, so we actually go to management and we ask them what the equipment is that they need, go get it and then deliver it to them."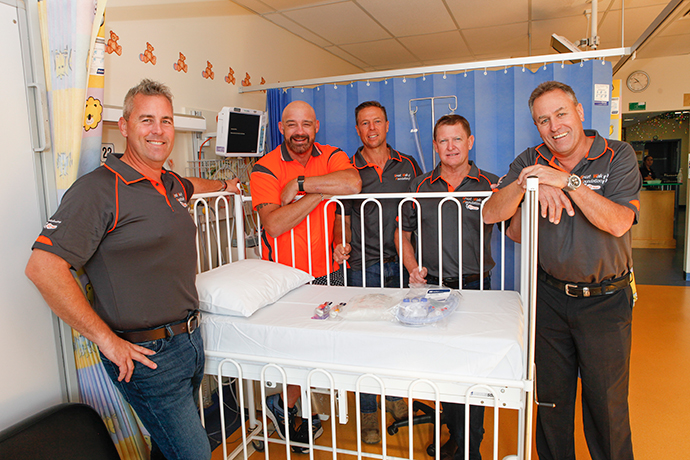 Nepean Hospital has been so appreciative of the efforts of The Great Walk Foundation that a special room has now been named after the group.
With this year's trek starting on Tuesday, May 22, Mr Baker said that the 10 man team were all in good spirits, ready to hit the road.
"It's just a really great opportunity for a bunch of mates to go and spend a week together while doing something positive for their community," he said.
"Everyone has been doing a little bit of training and we're all feeling really positive about it."
Keeping with tradition, the team will finish up with a 'big shindig' at the Lapstone Hotel on Saturday, May 26 where locals are invited to join.
Another event will be held with the group on Thursday, May 24 at the Gardners Inn in Blackheath.
For more information on the walk or to donate to the tremendous cause this year, visit www.greatwalkfoundation.com.au or find them on social media.
Lauren Suttie is the Weekender's General & Community News journalist.