While she isn't looking forward to a freezing cold American winter, Cambridge Park basketballer Binta Salawu can't wait to head to the United States to begin her new life.
The 18-year-old will move out of home this August, bound for America's Midwest where she will play college basketball for two years with Iowa Western.
Speaking with the Weekender, the talented Penrith Panthers point guard said playing basketball and studying in another country is something she's always wanted to do.
"I just thought it would be a really cool experience," she said.
"Because it's a community college, it's free education first of all, and secondly I've never been to America, so it will be great to experience something new.
"I'm really excited to play with Iowa Western because I've watched them play and they are really good. They fit my style really well and I think I'll love it there."
While Salawu had a number of college offers to sift through with her coach, she chose Iowa Western after getting along really well with a few students over Skype.
"I chose this school because their coach was really friendly and I spoke to a couple of the girls online and they all seemed really nice," Salawu said.
"I then had a look at the school online and they had really good facilities and the team fit me really well. It looks like a great environment."
Temperatures in Iowa can often get below O degrees Celsius in January with inches upon inches of snowfall to boot.
While seeing snow will be a novelty at first, Salawu will miss the Australian summer and her friends and family back home.
"Iowa is right in the middle of America and it gets really cold in winter, that's the one thing I'm not looking forward to," she said.
"My Mum is very supportive of my decision to move away but it will be hard for her as I'm an only child and she's a single mum.
"She is very happy for me, however, and she can't wait until I go and experience everything."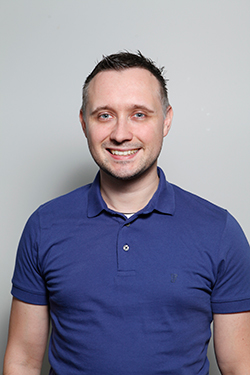 Nathan Taylor is the Weekender's Deputy Editor and Senior Sports Writer. He also compiles the weekly Chatter on the Box TV column. Nathan is an award-winning journalist, who has worked at the Weekender for a decade.