As always, Penrith's trip to the beautiful country town of Bathurst this week has been about more than just Friday's clash with the Cowboys.
The Panthers arrived in Bathurst on Tuesday afternoon where they hosted a 'Play Like A Panther Super Clinic' with more than 250 children.
Last night, they attended a Mayoral Function with Bathurst Regional Council Mayor Graeme Hanger at the National Motor Racing Museum. There's more festivities planned tomorrow at the Peachey Richardson Gala Day.
As always, the Bathurst community has welcomed the Panthers with open arms.
While it will be very hard to replicate last year's 'Miracle in Bathurst' against the Canberra Raiders, Cr Hanger said he's looking forward to welcoming thousands of new visitors to tonight's game.
"Last year was unbelievable. Who would have picked that final few minutes when the Panthers scored back to back tries to win the game – it was one in a million," he told the Weekender.
"Tickets are selling very well for Friday's match against the Cowboys, we've already sold 4500 tickets as opposed to 3000 tickets this time last year. The grandstand has been sold out for ages."
The Panthers will play games in Bathurst until the 2028 season, with this the first fixture in the last five years set down for a Friday evening.
The decision to play the game on a Friday night as opposed to Saturday has proved a bit of a problem for many local Panthers fans who aren't able to make the two-hour journey west following work.
Cr Hanger said Council has no control whatsoever in when games are scheduled in his city.
"We get no say in it, it's whatever the NRL gives us. We have no control over when the game is played," he said.
"We hope many people can still come after work, Bathurst is only two hours from Penrith – all roads lead to Bathurst."
On top of the Bathurst 1000 and famous 12 Hour race, the annual NRL fixture involving the Panthers is absolutely huge financially for Bathurst.
Last year, the game brought more than $750,000 into the local Bathurst economy through the tourism and hospitality industries.
"We are very proud of this game, it's certainly right up there with the other sporting events we host every year," Cr Hanger said.
"The game brings many people over the 'sandstone barrier' (Blue Mountains), and it also brings many from further west into town including Dubbo, Orange and Mudgee. The tourism and hospitality benefits are absolutely huge and there's a real buzz around town once again."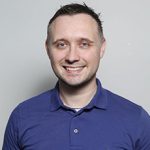 Nathan Taylor is the Weekender's Deputy Editor and Senior Sports Writer. He also compiles the weekly Chatter on the Box TV column. Nathan is an award-winning journalist, who has worked at the Weekender for nearly a decade.