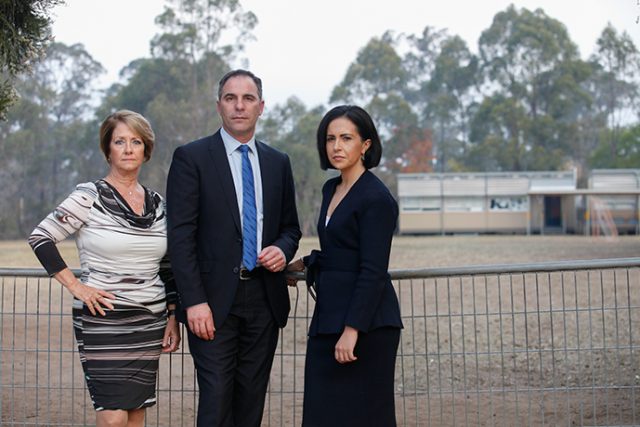 Enduring freezing cold conditions in winter and boiling heat in summer, hundreds of local students are attending classes in demountables that are more than two decades old.
The Penrith electorate has 33 demountables over 20 years old, Londonderry has 55 and Mulgoa has a whopping 84.
Shadow Minister for Education Jihad Dib spoke to the Weekender outside Henry Fulton Public School and said it was extremely concerning.
"There are kids in demountables that are over 20 years old, but we're looking at rebuilding a stadium that we don't really need to," he said, referring to the State Government's stadium spending.
"The fact that there are so many demountables, five on this site that are over 20 years old, I think that is a major problem.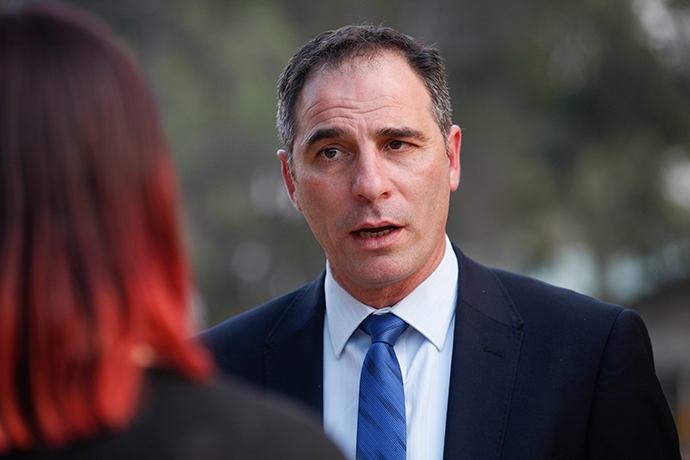 "For a temporary solution, I can understand it, but we're seeing some of them being refurbished. If things are being refurbished, that means you're not looking to replace them, it just means you're looking to tidy them up again."
Over two decades, both parties have been in Government, and Labor was quick to point out they have tried to reduce demountable numbers in the past. They claim their demountable replacement program was scrapped in 2011.
Mr Dib said that Labor would try to re-implement a similar strategy if they win the 2019 State Election.
The Weekender approached Education Minister Rob Stokes for comment, but he handed the questions to the NSW Department of Education. The Department provided a statement that did not answer the Weekender's specific questions.
It said the department continues to replace demountable buildings with permanent facilities.
WHAT WE ASKED THE EDUCATION MINISTER
Was there a reason why this was scrapped? (The demountable replacement program)
What is in place currently to ensure demountables in schools that face growing enrolments are being assessed and replaced with permanent infrastructure?
Should parents be concerned if their children are educated in demountable classrooms rather than permanent structures?
STATEMENT PROVIDED BY THE EDUCATION DEPARTMENT
The NSW Government is investing $4.2 billion over four years to build more than 120 new and upgraded schools. This is the biggest investment in public education infrastructure in the history of NSW and includes 1,500 new classrooms.
Major projects underway to increase the number of permanent classrooms in the Penrith, Londonderry and Mulgoa electorates include the new Jordan Springs Public School and significant upgrades at Cecil Hills, Claremont Meadows, and Penrith Public Schools. There are also upgrades of Kingswood and St Clair High Schools.
Over the past six years, 57 new or relocated public schools have been funded and 153 major upgrade projects announced, providing more than 3,000 new permanent classrooms and almost 70,000 additional student places.
The department uses demountable buildings to manage changing enrolment patterns; provide accommodation to meet emergency needs arising from fires or natural disasters such as storms and flooding; and temporary accommodation needs as a result of capital works and maintenance projects.
Demountables allow the department to be highly responsive to changing needs in schools across the state. All demountable classrooms are air-conditioned and receive regular maintenance.
The Department of Education continues to replace demountable buildings with permanent facilities through its major capital works program and to maintain and refurbish demountable buildings on a regular programmed basis, both on and off school sites.
Emily Newton is the Weekender's police and political reporter. Emily is also the Weekender's Senior Journalist.