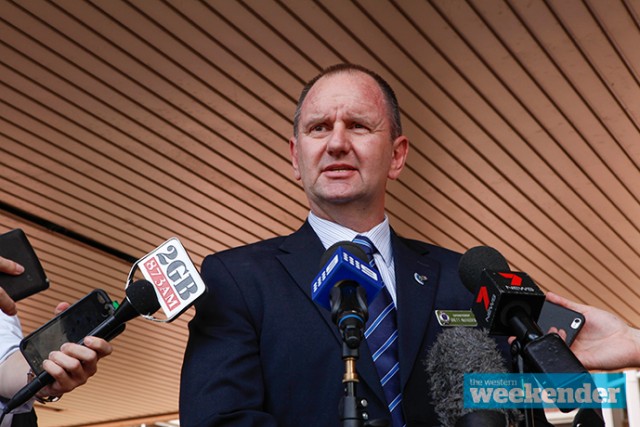 Local Superintendent Brett McFadden has spoken of the challenges and successes the newly merged Nepean Police Area Command has faced.
Reflecting on over 30 years of operational policing, experience helped guide him in joining the consistently evolving Penrith and St Marys commands in December last year.
"Over the past 12 months, our organisation has undertaken an extensive re-engineering project," he said.
"One of the most satisfying experiences of this process was to harness and guide the experience, passion and commitment of the 310 sworn officers and sworn members of my staff, who are now attached to my command.
"To give you an idea of the scope of the challenge we had, in the first three months of this year, our command responded to over 17,000 calls for service from our community.
"The social challenges associated with substance abuse, dependency and mental health continue to cascade into our landscape, placing police officers into the forefront of being required to manage very volatile, hostile and challenging circumstances."
He said that overall the amalgamation, while challenging, has provided more "synergy" to better service the complex area, particularly around domestic violence, child protection and youth strategy, and proactive crime.
Assistant Commissioner Mark Jones congratulated the local officers for their tireless hard work.
"There's 12 Police Area Commands in the North West Metropolitan region and it's fair to say that Nepean is, probably if not the most, one of the most challenging in the region," he said.
"The work that goes on over here is unbelievable, it's incredibly complex, it's diverse, it's challenging."
Emily Newton is the Weekender's police and political reporter. Emily is also the Weekender's Senior Journalist.