Most people can't even run 30 minutes non-stop let alone 30 hours, but that's exactly what Cranebrook endurance runner Kristen Brace will attempt to do later this month in the United States.
The 42-year-old massage therapist will travel to California in the coming weeks to tackle the Western States 100-Mile Endurance Run, the oldest 100-mile trail race on Earth.
Starting in Squaw Valley, California, and ending 161km later in Auburn, California, Western States is one of the ultimate endurance tests in the world. Following the historic Western States Trail, runners climb more than 18,000 feet and descend nearly 23,000 feet before they reach the finish line.
The terrain is quite rugged, frequently with snow on the ground at the highest passes, and hot temperatures in the low valleys near the end of the course.
The local mother of one said the only way to qualify for the gruelling race is via a lottery process.
"There were 4900 entries and they drew out 260 entries, and I was one of them. I only had one ticket in the lottery, it was a two per cent chance of getting drawn out," Brace told the Weekender.
"This is the run that people involved in this type of running want to do. I honestly didn't expect to get in this year, I thought it might take a few years. I've had friends wait five years to get a spot."
Now that she's in, Brace is running over 100km per week across the Blue Mountains to get her mentally prepared and conditioned for the ultimate challenge ahead.
While Brace has completed many endurance runs in the past, she's never attempted anything of this magnitude.
Even if the extreme conditions aren't tough enough, making the 161km event that much tougher is the fact organisers slap on a 30-hour time limit to finish.
"There will be no sleeping whatsoever – you have 30 hours to get it done," Brace said.
"The elevated parts of the course are very cold but other parts of the course will be well over 40 degrees Celsius.
"I may get to stop for a 10-minute break here and there, and you do a few river crossings too, which they recommend you take advantage of to cool off."
Fortunately, Brace won't be doing it alone, with her 10-year-old daughter and eight close friends also heading over to be a part of her support crew for the event.
The Western States 100-Mile Endurance Run gets underway on June 23.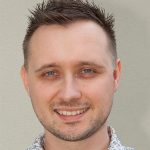 Nathan Taylor is the Western Weekender's award-winning sports journalist. Nathan is also the Weekender's Deputy Editor.