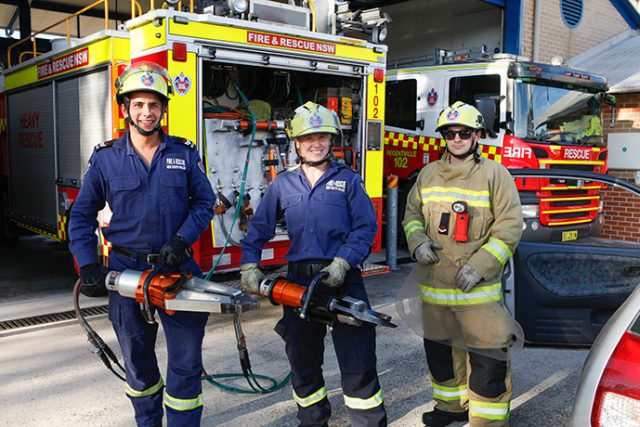 Locals around Penrith will be able to live a few hours in the life of a firefighter, as stations across NSW open their doors to the public this weekend.
Fire and Rescue NSW (FRNSW) will be holding its annual Open Day this Saturday, May 19, where the community can meet their local firefighters and learn about fire prevention ahead of winter.
Regentville Station Officer, Mat Fraser, said the focus for this year's Open Day would be on the wide range of hazards firefighters attend to.
"This year we are reminding people about the wide range of our capabilities," he said.
"From chemical spills, car accidents and natural disasters to education, prevention and humanitarian relief, across the state, across the country and even overseas, our firefighters are prepared for anything, anywhere, anytime.
"We do more than just fires, we're very diversified in what we can do."
With stations open from 10am to 2pm, Mr Fraser said that it would be a great day out for the whole family.
"We will have motor vehicle rescue extrication demonstrations using a dummy and we'll take people through that process. The trucks will also be open for the kids to come and jump all over and they'll also receive a little showbag, so it should be a great day," he said.
And with a 10 per cent increase in the number of house fires in winter, it won't just be the kids taking away something from the day, with talks about fire safety in the home, setting up a home escape plan, as well as fire winter safety to be held during the day.
Also opening their stations to the public this weekend is St Marys Fire Station, Penrith Fire Station and Cranebrook Fire Station.
For more details on your nearest station's event, visit www.fire.nsw.gov.au/openday.
Lauren Suttie is the Weekender's General & Community News journalist.