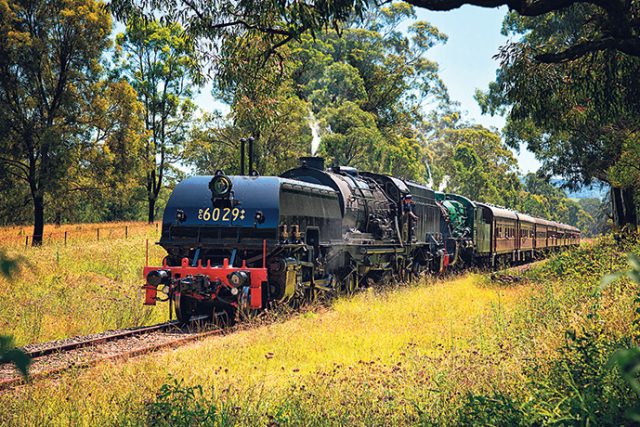 Old and young train lovers alike are celebrating 150 years since the Great Western Railway Line through the Blue Mountains reached Mount Victoria.
The Mount Victoria Great Train Weekend is taking place over the last weekend in May.
Phil Mas of the Mount Victoria Community Association said locals can expect an exciting event that celebrates the history of the area.
"It's a historic point of time," he said.
"Mount Victoria was part of the overall scheme of things to open up the country, and now we're celebrating that history."
Prior to the opening of the Great Western Railway Line, travel through the Blue Mountains was difficult, and the 1868 opening of the line united the agricultural industry in the west to customers in Sydney and beyond.
The line brought in new settlers and visitors to the Blue Mountains area, resulting in rapid growth for the region.
"Within Imperial Park over the Saturday and Sunday it will be very family-oriented, we will have jumping castles for the kids, and there will be a trolley train where you can put the kids on," Mr Mas said.
"We will have market stalls and food stalls within the park. There is a grandstand within the park, and within that we will have live music. We've also invited vintage car clubs to join us.
"There will also be a model train display so the old and young can go and look at and enjoy these train sets."
Train lovers should be especially excited about the 6029 Steam Engine, recently secured by Transport Heritage NSW, playing a major part in the celebration.
A one way service departs Central at 8.25am and Penrith at 9.35am on May 26 aboard the historic locomotive.
For more information about the weekend and tickets, visit www.nswrailmuseum.com.au/great-train-weekend.
Emily Newton is the Weekender's police and political reporter. Emily is also the Weekender's Senior Journalist.