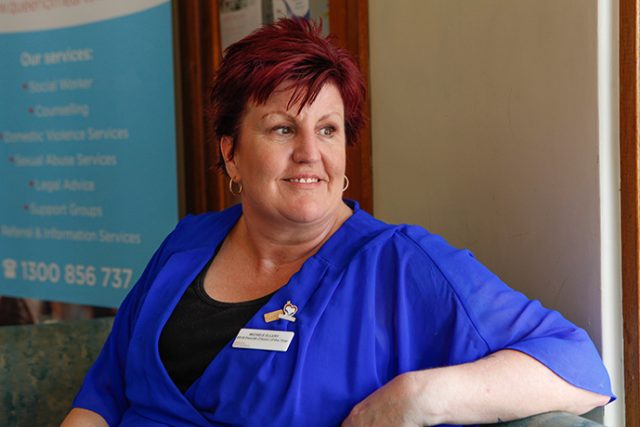 The Queen of Hearts Community Foundation has found itself a little heartbroken following the resignation of its founder and CEO, Michele Ellery.
Queen Of Hearts provides support and services to survivors of child sexual abuse and domestic violence.
A spokesperson for the Board told the Weekender the resignation of the current Penrith Citizen of the Year comes on the back of a difficult financial period for the organisation, which has led to a change in business structure.
"Unfortunately, after four years of dedication to the cause and to the Foundation, Michele has decided to step down for personal reasons," the spokesperson said on Wednesday.
"The Board cannot thank Michele enough for the passion that she has brought to the cause and the awareness she has been able to create around the assistance that survivors need and we are sad to see her step down but we understand that she needs to focus on herself and her family now."
Ms Ellery said that despite her departure, you will still see her smiling face around.
"I am very much looking forward to fulfilling all of my obligations as Citizen of the Year," Ms Ellery said.
"I made a promise to give back to the community that has always supported myself and the vision of the Foundation and you will still see me actively in the community."
The new Board that commenced work at the end of last year reviewed the Foundation's position and found a service oriented not-for-profit charity run almost entirely on generous community donations was becoming impractical and increasingly difficult, leading the Foundation to financial woes.
"In order to maintain the Foundation's effectiveness and continue to offer services, it became apparent that the Foundation needed to transition to a fully pre-paid funded program model whereby the Foundation will continue to seek funding toward specific programs and will deliver these programs within an agreed fully costed timeframe and with program outcomes being reviewed and monitored," the spokesperson said.
During the transition to a new structure, the Foundation will offer a reduced amount of counselling and art therapy services.
"We believe that there is still a lot of work to be done within our community in both the prevention, support and awareness of domestic violence and childhood sexual abuse," the spokesperson said.
In addition to Ms Ellery's departure, Carol Bennett has stepped down from the Board after an unexpected family injury in March.
"Carol decided that it was best for her to step away from the Foundation as the decision to restructure required a significant time commitment from the Board," the spokesperson said.
"We are hopeful that once Carol's commitments return to normal she will consider re-joining the Board."
The new Board expressed their hope and determination in continuing to serve the community into the future.
Emily Newton is the Weekender's police and political reporter. Emily is also the Weekender's Senior Journalist.