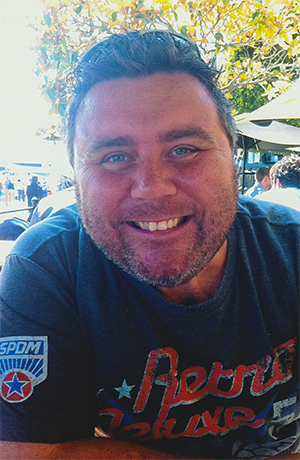 Heartbroken parents Elaine and Greg Robertson are searching for justice after their son, James Robertson, died in November last year just days after being assaulted following a car accident.
On Saturday, November 25 in the early evening, their son was driving his white Holden Captiva along Glenmore Parkway when he had to stop suddenly due to pedestrians crossing the road near Morrison Street.
"The car behind him was driving too close and hit my son up the rear," Mrs Robertson said.
"Because the roads are so narrow around Glenmore Park and my son only lived a few minutes away, we assume he flagged him on to follow him."
Stopped at a safe location on Luttrell Street, before their son could make it out of the car he was punched repeatedly to the head by a man from the vehicle that collided with him.
The man, who was in a white SUV, then fled the scene.
"They checked all the CCTV footage and found nothing," Mrs Robertson said.
Following the attack, their son was treated at Nepean Hospital but tragically passed away on Thursday, November 30.
As they wait for a coroner's report, they understand that the attack may not have been the ultimate cause of death, but Mr Robertson said it caused a "butterfly effect" over the following days.
Not wishing this on their worst enemies, Mr and Mrs Robertson are pleading to anyone with information to contact Police.
"Something has to be done, before this could happen to someone else," Mr Robertson said.
It is believed that the SUV would have sustained front end damage from the collision, and the man who attacked their son is described as being of Pacific Islander appearance, large build, bald head with tattoos on each arm.
Emily Newton is the Weekender's police and political reporter. Emily is also the Weekender's Senior Journalist.