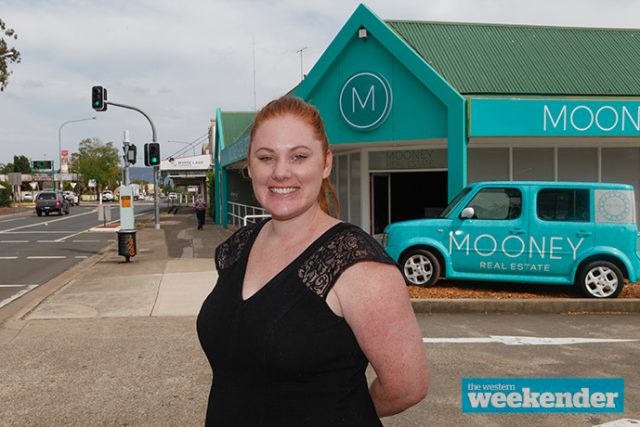 It's been a busy two years for local real estate agent, Peggy Willcox.
After opening Mooney Real Estate in 2016, the mum of two has since grown her business to include nine staff and over 200 property managements.
And while there's been a steady growth in business, one thing that wasn't growing with them, was their office space.
"There are nine of us now, so we didn't have any space for filling cabinets and I no longer had a desk," Ms Willcox said.
"We had 48 square metres at the old Castlereagh Street office in Penrith and we just outgrew it too quickly."
While many Penrith locals will remember 201 High Street as the old Blockbuster video store, after months of renovating, Ms Willcox and her team are now able to call it home.
"A lot of people used to say when they walked into our office, that they loved how open it was and how from the door you could see everyone there, so we've tried to keep that same feeling for the new office," she said.
"We also tried to retain some of the Blockbuster features, so we decided to keep the flashing lights on the inside, so it looks like a disco at night."
Officially opening later this week, the family-oriented business has also added a new addition to the office for their smaller guests.
"We've got two little girls and they are always in the office after school and on weekends and we also encourage our staff if they have sick children to bring them in when they have a day off school," she said.
"We wanted to have a dedicated area for the kids for our sanity as well as theirs."
While Ms Willcox said the move had been both scary and exciting, the team's focus now was to continue growing.
"We will definitely just keep pushing and growing our rent roll," she said.
"We also really want to focus on the property management team, so that will be our focus with staff going forward."
Lauren Suttie is the Weekender's General & Community News journalist.