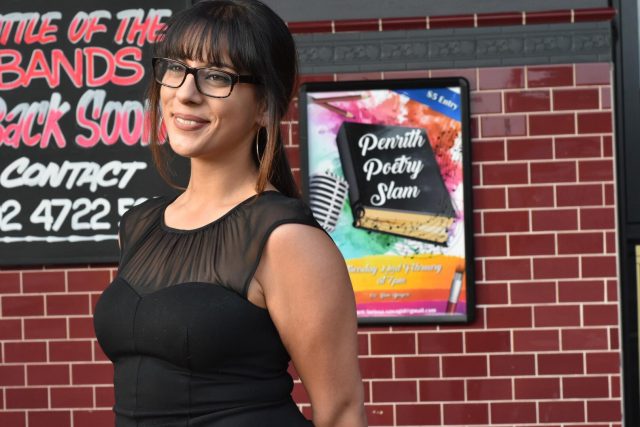 It's no secret that Penrith is home to some talented and creative individuals, and now local writers, poets and musicians will have the opportunity to come together to celebrate their art.
Penrith's very own poetry slam will be held later this month at the Penrith Hotel, with the open mic style allowing anyone to participate and share their work.
Having developed a love for writing at a young age, Penrith local Larissa Sawagid decided to organise the event after she noticed there was a lack of opportunity for artists to express themselves.
"Initially I just wanted to start a community event for the love of art, I just thought it was something that Penrith was missing and that we had a huge community base for it," she said.
"The aim of it is to create a friendly, welcoming and easygoing atmosphere for people to be embraced and made to feel like their art can be heard, seen and appreciated."
While poetry slams are traditionally known to be competitive environments that only showcase literature, Penrith's Poetry Slam is welcoming all poems, short writings, raps, freestyles, acoustic ballads and everything inbetween to be shared.
Sharing some of her own poems on the night, Ms Sawagid said that the best thing about creative art was getting an insight into how other people see the world.
"What I love most about literature and art is that it is a window into people's minds and how their working and the emotions that they are feeling," she said.
Starting from 7pm on Thursday, February 22, the pub will also be getting into the creative spirit by offering its own feature burger for visitors on the night.
And as for the first time participants, Ms Sawagid said not to let fear get the better of them, as everyone would be there to embrace each other's art.
"Just don't let fear get in the way, nobody is going to judge you, nobody is going to think that your art is bad, because art is unique," she said.
Lauren Suttie is the Weekender's General & Community News journalist.