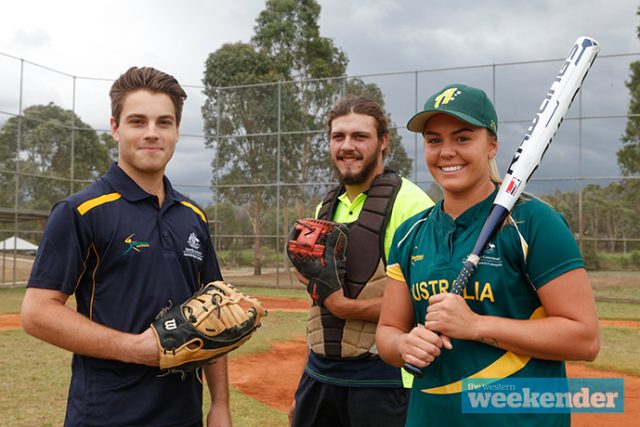 Three softballers from Penrith City Softball Association will swap out their club colours for the famous green and gold after they were each selected to represent their country.
Jacob Donaldson and Jarred Garland will represent the Australian U19 Men's team at the Junior Men's Softball World Championships in Canada this July, while fellow local Taylah Tsitsikronis will be a member of the Aussie Spirit team at the Women's Softball World Championships in Japan.
While it's Tsitsikronis' fifth time representing the national side, it'll be first time lucky for Donaldson and Garland.
Speaking with the Weekender, Donaldson said making the team was one of the greatest achievements of his life.
"I was initially selected in a 30-man squad before they cut the team to 17. The CEO of Softball Australia called me and said 'congratulations, you've made the actual team'," the 18-year-old recalled.
"Finding out I would be representing Australia in Canada was probably one of the best moments I've ever had. It's something I've been dreaming about since I was 13-years-old."
Teammate Jarred Garland agreed, admitting he was in his car when he found out the good news.
"It was the best feeling ever, it's always been a dream of mine to make an Aussie team ever since I represented NSW," the 17-year-old said.
"My family was also excited. Dad didn't believe it at first and Mum was crying.
"I owe a lot to the Penrith City Softball Association; this place has been my life and they have done a lot for us."
While making an Aussie team is nothing new for the experienced Tsitsikronis, the 23-year-old still feels those jitters when she's on the brink of making the team.
Tsitsikronis recalled just how close she was to thinking she had missed out on an Aussie berth.
"I was selected last Friday but I was so nervous awaiting the news," she said
"The time frame selectors were meant to call me was between 11am and 12pm, and I got a call at 11.59am.
"I was in a shop with my mum when a private number called me. I reckon I was the last player to find out."
Tsitsikronis' team will be under immense pressure when competition gets underway in early August, with a spot in the 2020 Olympic Games on the line.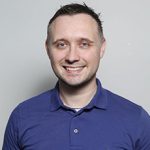 Nathan Taylor is the Weekender's Deputy Editor and Senior Sports Writer. He also compiles the weekly Chatter on the Box TV column. Nathan is an award-winning journalist, who has worked at the Weekender for nearly a decade.