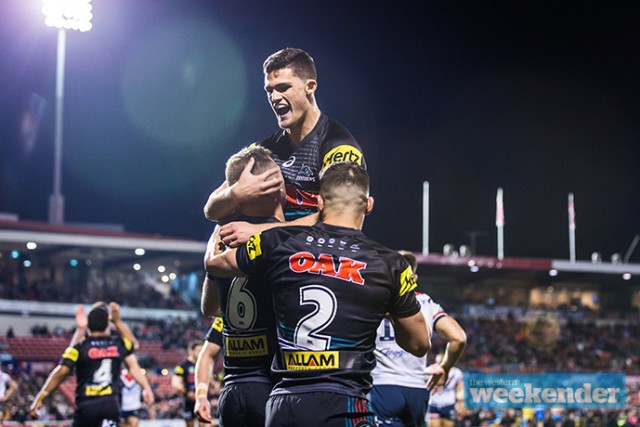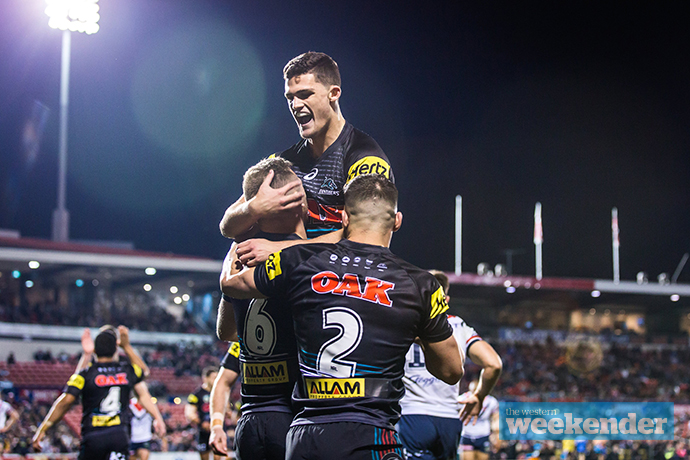 With the recent release of star backrower Bryce Cartwright to the Gold Coast Titans, attention now turns to what Penrith will do with their new cash windfall.
Will the club sign a new player in Cartwright's place or will they use the extra money to retain current stars Nathan Cleary and Josh Mansour?
Speaking with the Weekender today, Panthers boss Phil Gould said while retaining Cleary beyond 2019 is Penrith's number one priority, they won't be pressuring the highly sought-after after 20-year-old any time soon.
"I understand people's curiosity and the amount of public commentary regarding Nathan's contract but I'm very comfortable with how Nathan is going," he said.
"I just want him to enjoy his football and to keep working hard to develop his game. To his credit, he is not focusing on his future contracts or money despite the obvious media attention. He is a very sensible and level-headed young man."
Halfway through last year Penrith had discussions with Cleary to extend his current deal beyond 2019 but the league's leading point scorer opted to back himself to try and earn even more money. No official contract was offered.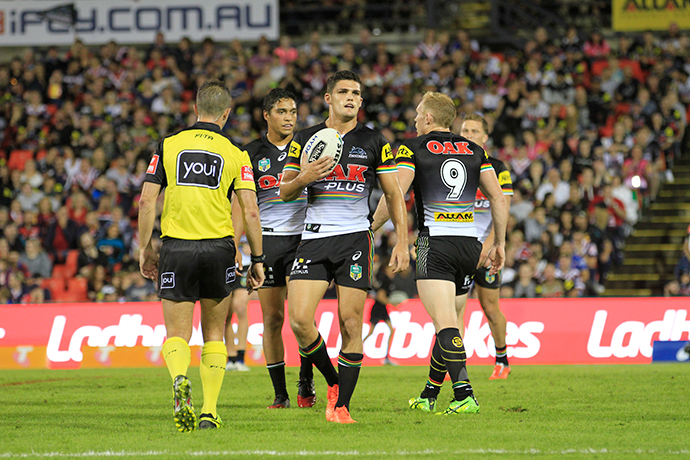 Gould said he'll be giving Cleary some space regarding his contract until the time is right.
"When the time comes to talk contracts, we will sit down and have that discussion," he said.
"At the moment, we are just trying to help him be the best footballer he can be. He is a great kid and we are lucky to have him in our club."
Thanks to Gould and coach Anthony Griffin, Penrith have done extremely well in recent years retaining the off-contact players they've wanted to keep.
With a number of players off-contract at the end of this season as well as ones in line for well-deserved extensions, some more tough decisions will have to be made.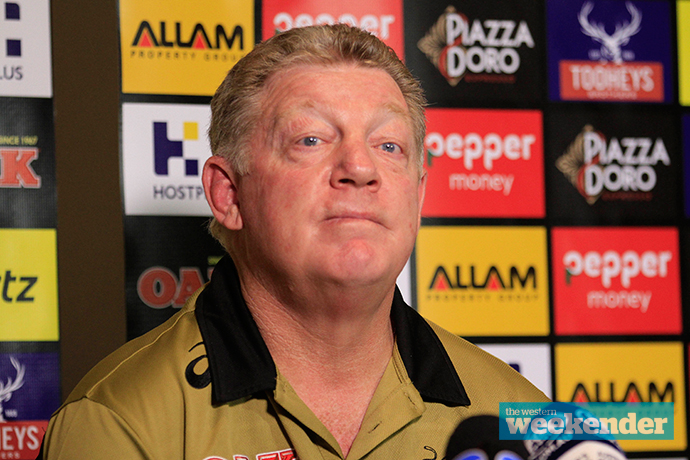 "Our salary cap is in good shape and I don't anticipate problems retaining the players we want to retain," Gould said.
"It's a reality of managing a roster, that as players improve and gain more experience, they command higher salaries. Competition from rival teams also drives up asking prices.
"Players want and deserve pay rises, but that also places pressure on the earnings of other players."
Gould said Penrith plan two years ahead, knowing full well there will always be young players coming through the development system.
"Just last year, players like Corey Harawira-Naera, Dylan Edwards, Tyrone May and Viliame Kikau announced themselves as quality NRL players. Reagan Campbell-Gillard was playing for Australia by the end of the season," he said.
"Our player roster and player values need to be reviewed all the time. Hard decisions need to be made."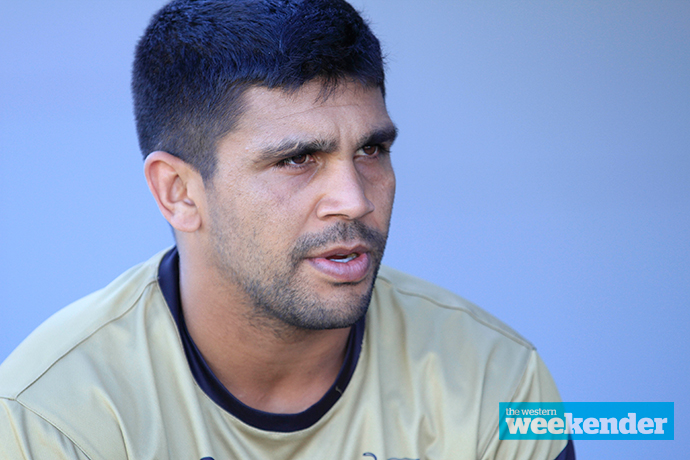 Another tough decision smouldering behind the scenes is the future of exciting utility Tyrone Peachey.
Despite being contracted to Penrith until the end of 2019, Peachey has been heavily linked to a move to the Titans next year.
It's understood Peachey recently toured the facilities at the Titans and is still considering his long-term options.
"Tyrone hasn't made a final decision [on his future] yet. We are always working with the players and their managers to make sure these players are maximising their opportunities and their earning potential," Gould said.
"We love Tyrone. We love all our players. In a perfect world we would keep them all and never lose anyone. The reality is that we can't keep them all. We simply do the best we can under the rules that exist."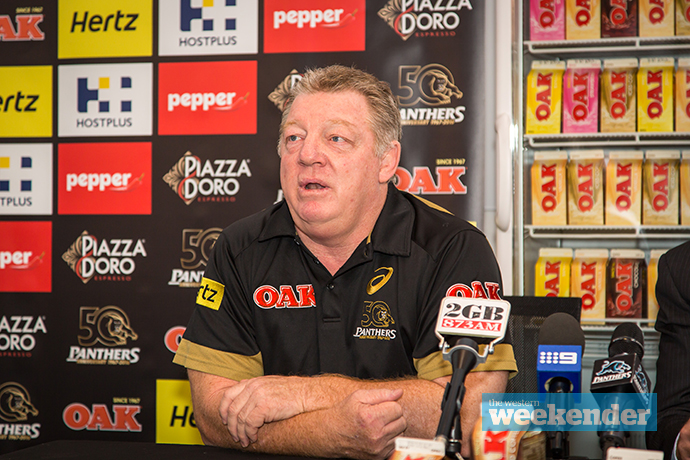 Gould said the club has been "very responsible and proactive" in the management of its roster and salary cap.
"That process never ends. We will continue to monitor and make the hard decisions as they arise," he said.
"There's no easy way around it."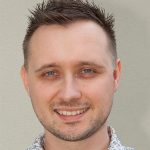 Nathan Taylor is the Western Weekender's award-winning sports journalist. Nathan is also the Weekender's Deputy Editor.