The game of softball has enjoyed a rich history in the Penrith area for three fabulous decades.
To celebrate the sport and the many thousands of locals that have played it over the years, Penrith City Softball Association will be holding a special 30th Anniversary Family Fun Night on Saturday, February 24.
Held at the Surveyors Creek Softball Complex in Glenmore Park, the night will feature competitions, raffles, music, $10 unlimited rides and an assortment of food vans.
Penrith City Softball Association President Justin Saunby said he wanted to create an event that would be fun for everyone.
"You can do a formal dinner and that sort of stuff but it doesn't include all members, whereas this event is applicable to both the young and old," he said.
"This is a celebration to mark the 30th anniversary of the Association and for people to reminisce and have a little bit of fun."
Special 30th anniversary hats and shirts will also be on sale on the night, while everyone involved or not involved with the sport is welcome to attend.
Beginning in 1988, Penrith City Softball Association has enjoyed a decorated history since its early days at Sheringham Reserve in Cranebrook.
Not only has the Association won countless State Championships but it's also produced a number of international players over the years.
At Sheringham, the Association played on a total of 14 diamonds. The diamonds were spread along a drainage basin and the set up was very basic.
There were also no dugouts or seating for players, and shade from trees was very limited.
Junior divisions such as tee-ball had up to 12 teams taking part while Open Ladies had up to seven divisions with six to eight teams each.
The 1995/96 season was massive for participation numbers, with 120 teams (70 junior teams and 50 senior teams) among a total of 15 clubs.
In 1998, the Association moved to the fields at Surveyors Creek in Glenmore Park. The 1997 summer season finished at the start of the summer school holidays, to allow time for the move and to prepare for the 1998/99 season.
These days, more than 700 members and 10 clubs play under the banner of the Penrith City Softball Association.
The Penrith City Softball Association 30th Anniversary Family Fun Night will be held on Saturday, February 24 at Surveyors Creek Softball Complex in Glenmore Park from 6pm to 9pm. Entry is free.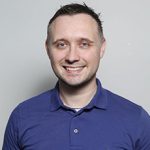 Nathan Taylor is the Weekender's Deputy Editor and Senior Sports Writer. He also compiles the weekly Chatter on the Box TV column. Nathan is an award-winning journalist, who has worked at the Weekender for nearly a decade.