In an attempt to treat underlying causes instead of delivering criminal sanctions for people with cognitive impairments, the NSW Government has launched a pilot diversion program at Penrith Local Court.
Also rolling out at Gosford, the Cognitive Impairment Diversion Program addresses the underlying causes of their offending behaviour to help defendants with a cognitive impairment charged with low-level offences stay out of the criminal system, in what Attorney General Mark Speakman describes as "life changing".
"We recently modernised the definition of cognitive impairment so it now covers intellectual disability, autism, brain damage from drug and alcohol abuse, and brain damage from trauma," he said.
"If they have that cognitive impairment it's really a health issue more than a legal issue.
"We want to make sure that the legal system deals with those people properly so that they don't come back before the court."
Minister for Mental Health Tanya Davies said anyone who is a violent offender will not participate in this program.
"The people that we're looking at diverting out of the criminal justice system are those people that have a cognitive impairments who have committed minor offences," Mrs Davies explained.
"There is a safety mechanism that if the individual is not continuing with the safety plan that's been agreed to, or the rehabilitation plan that the court has agreed to, if they don't continue to participate, than they will come back to the court system."
With the Intellectual Disability Rights Service on board, a full time psychologist at both locations and a psychiatrist shared between the two, the program is completely voluntary.
It will provide a report to help magistrates decide whether to direct defendants into treatment or support as an alternative to criminal sanctions.
"This is not about being soft on crime, or feeling sorry for people, this is a scientific study evaluated next year and the year after to see if it reduces re-offending," Attorney General Speakman added.
"This is about not only better health outcomes for the offenders, but greater community safety if we can intervene and address the causes of their behaviour rather than throwing them in jail."
Member for Penrith Stuart Ayres said the pilot will be crucial to help ensure people with cognitive impairments don't end up in trouble with the law again.
"To be able to bring cognitive impairment assistance to the way the court functions at the same time as NDIS is being rolled out I think is a really logical decision and allows us to coordinate the delivery of services to those people who most need it," he said.
The Cognitive Impairment Diversion program pilot will be evaluated after a year.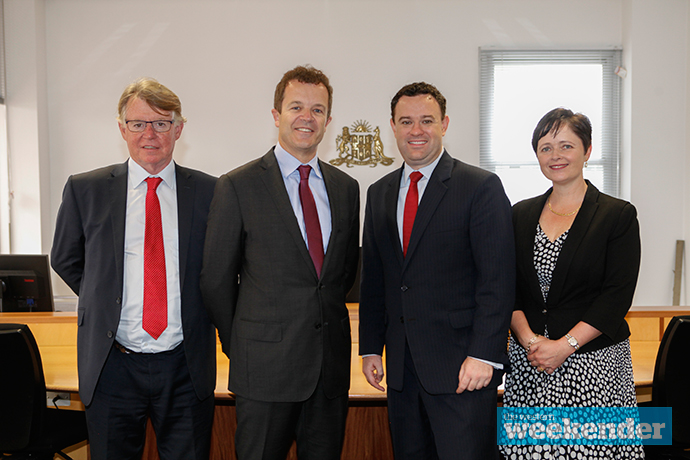 Emily Newton is the Weekender's police and political reporter. Emily is also the Weekender's Senior Journalist.