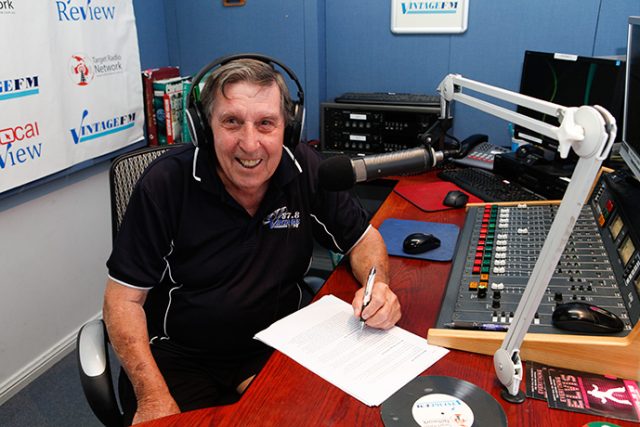 Along with radio legends John Laws and Bob Rogers, Graham Webb is one of the longest serving broadcasters in Australia.
On the airwaves for more than 60 years, the 81-year-old Gold Coaster has pretty much seen it all.
From interviewing The Beatles and ABBA to meeting The Rolling Stones and The Jackson Five, Mr Webb is one of the Australian entertainment industry's most important assets.
For many years, Mr Webb and his rich collection of stories and musings have been heard over the airwaves in Penrith.
Last week, Mr Webb was in town to sign a new contract to remain on air at Penrith's Vintage FM in 2018.
His program, 'Webby's Wireless Show', can be heard Monday through to Thursday from 7pm to 11pm.
Speaking with the Weekender, Mr Webb said it was a thrill to extend his time on Penrith radio.
"It's great we've signed another contract," he said.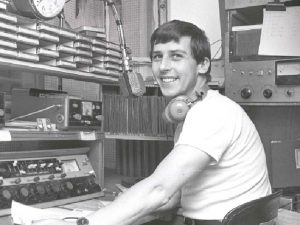 "'Webby's Wireless Show' is a unique show just for Vintage FM listeners. It features segments including 'On This Day', 'It's A Funny Old World', as well as a plethora of interviews that I've recorded in the past."
Heard on more than 37 stations around the country, Mr Webb is a national treasure according to Vintage FM boss Wayne Willmington.
"I absolutely love Webby and what he brings to Vintage FM," he said.
"Webby is someone that's been around radio for more years than I've been alive, and the expertise and knowledge that he brings means it's the perfect partnership."
With his poor eyesight getting the better of him in recent years, Mr Webb had no choice but to stop doing live radio and turn to pre-recorded material.
"I record my show from my home in Southport on the Gold Coast and send it via email to the station," Mr Webb said.
"When I'm down in Sydney, which is quite often, I pop into the station and record some local stuff. If there's any material that Willmo needs, it's all too easy to produce in this automated world of ours."
Don't miss 'Webby's Wireless Show' featuring the legendary Graham Webb from Monday through to Thursday, 7-11pm, on Vintage FM.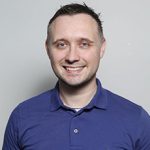 Nathan Taylor is the Weekender's Deputy Editor and Senior Sports Writer. He also compiles the weekly Chatter on the Box TV column. Nathan is an award-winning journalist, who has worked at the Weekender for nearly a decade.