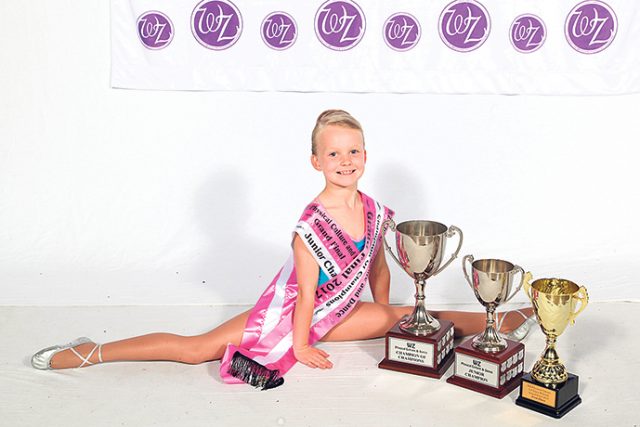 One Castlereagh girl has achieved an incredible feat that hasn't been done in 16 years.
Last month, eight-year-old Logan Pate-Matthew competed at the Western Zone Physical Culture of Dance Grand Final.
Not only did the Year 3 St Paul's Grammar School student take out first place in her age group, but she was also crowned Junior Champion for 2017.
Following her two trophies in the early afternoon, Logan went home with her family to celebrate.
Hours later Logan's mum received a call to return her to the local venue immediately.
Luckily, due to excitement, Logan was still dressed in her performance gear.
Upon arrival at the venue, Logan discovered she would become the first junior since the early 2000s to be crowned Champion of Champions.
Women of all ages compete their entire lives chasing the award Logan won after just five short years in the sport – it was a remarkable accomplishment that brought everyone that knew her to tears. Speaking with the Weekender, Logan said that day in November was one of the best of her young life.
"I felt happy and excited when I won, I didn't expect to win that many trophies," she said.
"My teachers at the club were crying when I won, and Mum and Dad were very proud of me."
Ironically, Logan's physie teacher won the same award 16 years ago.
Logan, who is a member of the Cranebrook WZ Physical Culture Club, said she loves everything about physie including making many new friends.
She revealed that one of her pals was slightly envious of her recent monster haul.
"I bought some photos to school to show my class," Logan recalled.
"My friends were happy for me but one of them jokingly said 'I'm so jealous of you'.
"I'd never won that many trophies in one day."
Helping her with her physie, Logan also participates in gymnastics on a regular basis.
"You have to do splits and other things in gymnastics, so I guess it does help with my physie a lot," she said.
"I've won some ribbons and medals doing gymnastics as well."
With physie competitions now over for the year, Logan will now rest up before getting stuck into it again in 2018.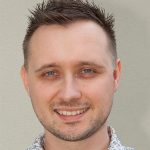 Nathan Taylor is the Western Weekender's award-winning sports journalist. Nathan is also the Weekender's Deputy Editor.