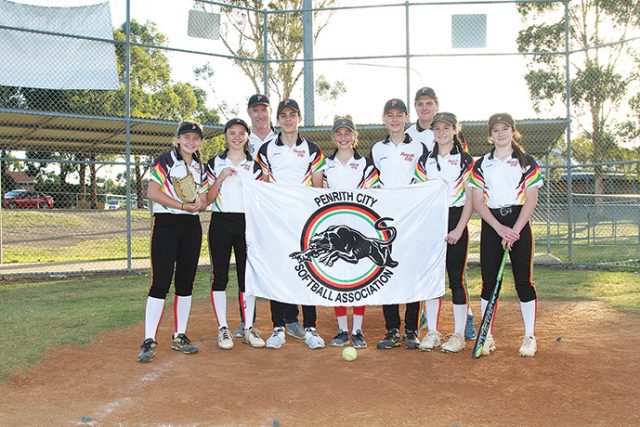 A whopping seven players from the Penrith City Softball Association will represent their state at two major national softball tournaments early next year.
Five girls from Penrith City – Bridie Murphy, Alyssa Conley, Ashley Wright, Reese Robinson and Breanna Feeney – have been selected to represent NSW Metro at the 2018 U15 Girls' Regional Softball Championship in Perth, while two boys – Patrick Beach and Brock Beckwith – have also been selected to represent NSW Metro at the 2018 U15 Boys' Regional Softball Championship in Canberra.
Along with the seven talented teenagers, two of Penrith City's coaches were chosen to play a major role with Wayne Frost appointed as head coach of the NSW U15 Girls Metro team and Matthew Beach appointed as assistant coach of the NSW U15 Boys Metro team.
Speaking with the Weekender, Frost said he was looking forward to taking the reigns of the team again after coaching the side earlier this year.
"This age group is rewarding in many ways. The girls at this age are willing to try different techniques and styles in regards to both fielding and batting," he said.
"Watching them improve and develop as well as grow in confidence is always great to see."
Playing softball since the tender age of four, Patrick Beach said he was thrilled to be representing NSW Metro for the second straight year.
"I was stoked and very excited when I heard I was selected again," he said.
"I love the challenge and adventure of being in the NSW Metro team. It is a great experience because you learn new things and new skills from being with different coaches and players."
One player very much looking forward to donning the sky blue for the first time is Alyssa Conley, who worked hard in the recent trials to make her NSW representative dream come true.
"I was so happy when I heard the news," she said of her selection.
"Since I failed to make the team the year before, I trained a lot harder this year and gave 110 per cent at the trials – so for all that hard work to pay off is just amazing stuff.
"It was a goal of mine to make the team, so it's awesome to have reached that goal. I'm really looking forward to being able to play my favourite sport in another state (Western Australia) and meet new, amazing people."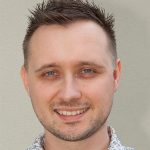 Nathan Taylor is the Western Weekender's award-winning sports journalist. Nathan is also the Weekender's Deputy Editor.