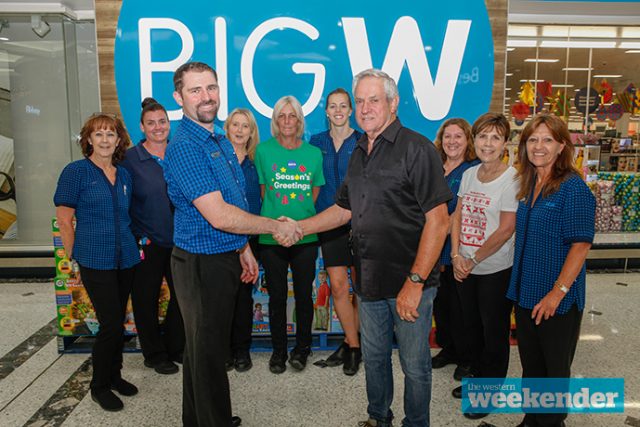 Trying to navigate your way through the shopping centre leading up to Christmas is enough to make anyone feel stressed.
But for the elderly and disabled, shopping during the Christmas season is particularly hard.
That's why for the past 25 years Penrith Valley Rotary Club and Big W Penrith have been assisting those less able by hosting an exclusive after-hours shopping night just for them.
Community Services Director for the Rotary Club of Penrith Valley, John Gollings, said it's always a great night out that shoppers look forward to.
"All our club members turn up and give shoppers a hand if they need anything off the shelf or need to know where to go, or help them with their buying of their products," Mr Gollings said.
Open to all disabled and elderly members of the Penrith community as well as their carers, the shopping night will be held on Wednesday, December 6 from 6pm to 8pm.
Those wishing to attend the shopping night should contact Mr Gollings on 0414 789 569 by December 4.
Lauren Suttie is the Weekender's General & Community News journalist.