The much-criticised new train timetable is just days away from beginning and local commuters are still furious over increased transit times.
Shadow Transport Minister Jodi McKay joined Londonderry MP Prue Car and Labor Candidate for Penrith Karen McKeown at Penrith Station, to discuss the impact the changes will bring.
"If you're going to have a new timetable you actually expect a better result, not a worse result for you," Ms McKay said.
"Thousands of people will now be on the train longer or be making time consuming transfers, which means less time spent with family."
In Penrith, the express service will see Redfern Station removed from the Blue Mountains line, causing havoc and lengthy commutes for people travelling to work and university.
Ms Car said the new timetable was "bad news" for locals.
"This is a huge loss for people travelling into that employment hub in Redfern, and also I'm getting a lot of complaints from students who study at the University of Sydney," she said
"Stuart Ayres is now the Minister against western Sydney if he fails to come out against this."
The disappointment in the new timetable goes across the network with commuters in Richmond and Campbelltown also facing inconvenient changes in services.
Cr McKeown called the Government "out of touch" and labelled the changes to the timetable as "ludicrous".
"If this was a customer service business, and we should be all about the customers, then why are they not consulting, why are they not listening to the people?" she asked.
"It's not as if they have any other alternative, [commuters] have to catch trains, it's now too expensive to use tollways."
Penrith MP Stuart Ayres defended his Government's timetable changes, repeating that with five times as many customers on Blue Mountains trains travelling to Central rather than Redfern during morning peak, the majority of customers will see improved services.
"We have increased the weekly services to Penrith Station by 22 per cent to cater for growth and help with customers gaining access to more T1 Western Line trains," he said.
"This is all about meeting the needs of the majority of our customers, making the most of the infrastructure we have and gearing up for the future.
"For those travelling from Glenbrook to Redfern for example, while they have to change at Parramatta to access Redfern, peak journey times have increased by as little as four minutes."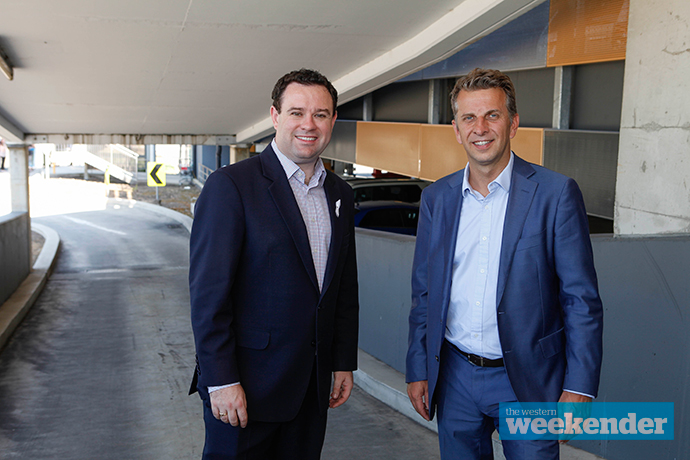 Mr Ayres slammed Labor, saying their hypocrisy was "breathtaking".
"Labor ignored trains for 16 years, not building a single new line," he said.
"They now criticise a timetable designed to increase capacity across western Sydney and prepare the network for new Metro lines."
Emily Newton is the Weekender's police and political reporter. Emily is also the Weekender's Senior Journalist.