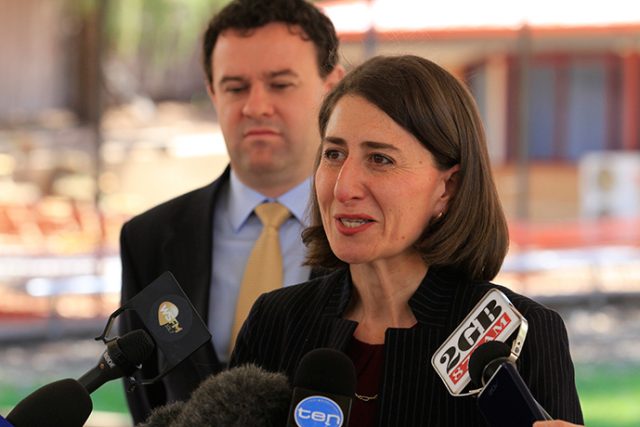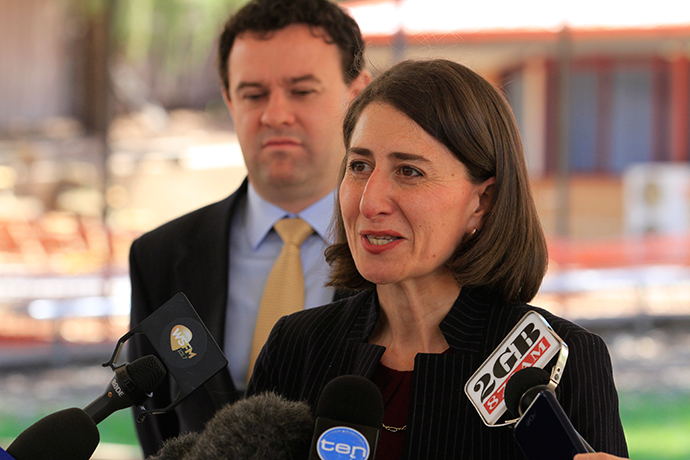 Schools across Penrith are set to receive a slice of $1.09 billion next year through the needs-based Resource Allocation Model funding method.
NSW Premier Gladys Berejiklian announced the funding in Cranebrook this morning, which is an increase of $80 million on last year's funding.
"This year we will be giving $1.09 billion to support all of our public schools in both equipment and support teachers to allow them to get to that next level,' Ms Berejiklian said.
"This also means those schools most in need will get their allocation of funding.
"Funding needs to go to the schools that need it most."
Minister for Education, Rob Stokes and Member for Penrith, Stuart Ayres were with the Premier for the announcement made at Samuel Terry Public School, where resourcing has made a huge impact on the school, reflected in NAPLAN test results.
"The results in standardised national testing have increased at more than the state average here at Samuel Terry, which is a great endorsement that this additional funding is seeing real results on the ground," Mr Stokes said.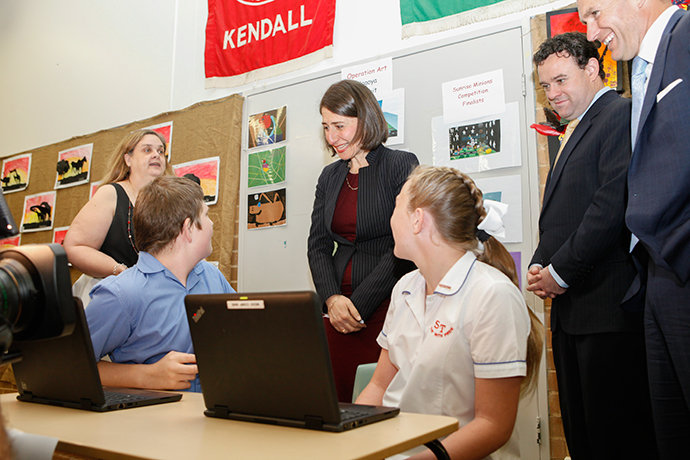 The $442,761 the school received through needs-based funding this year employed 11 additional staff to assist students with learning difficulties, purchased 137 iPads, 20 laptops and contributed to staff training.
"Schools need the flexibility to shape the teaching and learning they provide to the needs of the students within the school," Mr Stokes added.
Mr Ayres said that the needs-based funding method helps to deliver results to schools that need extra help.
"There's no doubt that the needs-based funding model is a massive win for western Sydney," he said.
"The Penrith community alone is receiving $12 million in needs-based funding in this financial year, it's an increase of nearly $1 million.
"We're equipping students with the skills they need for the jobs of tomorrow. Every school will develop its own plan to spend the funding in consultation with their local community."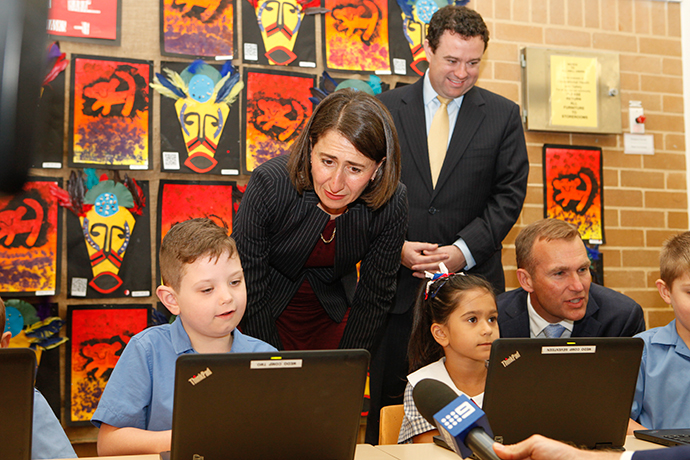 Under the funding, Cranebrook High School is set to receive over $1.5 million and Penrith Public School will receive $648,724.
Ms Berejiklian said she is "passionate about public education" and is thrilled to be able to offer more funding to education.
"Every child, no matter where they go to school, should have an equal opportunity to be their best and have the best learning environment," she said.
"To be able to give every student the chance to be their best is absolutely inspiring."
82 per cent of the funding is from the State, while the remaining 18 per cent is funded by the Federal Government.
The full funding list is available at education.nsw.gov.au.
Emily Newton is the Weekender's police and political reporter. Emily is also the Weekender's Senior Journalist.