Penrith is set to become an international destination for health care excellence.
Earlier today (Monday, October 23), plans were launched for a new world-class health and education precinct, The Quarter, which is set to create 6,000 additional jobs for the area.
The Quarter benefits from current collaboration between health services and education providers within the precinct, spanning 300 hectares between Penrith and St Marys.
Penrith Council has joined with stakeholders to develop The Quarter Strategic Action Plan, as Mayor of Penrith John Thain says that improvements to healthcare in Penrith have always been led by the community.
"What makes this precinct so exciting is its integrated approach to healthcare and education," he said.
"The Quarter will attract the world's best minds to fast-track ground breaking research and cutting edge technology into patient care."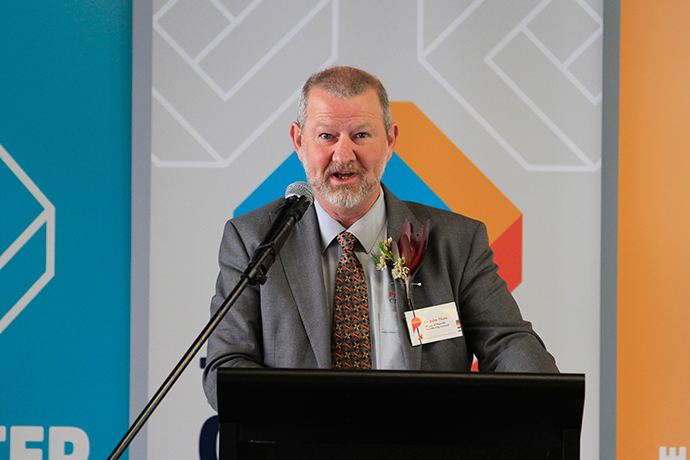 Greg Allchin, Chair of the Penrith Health and Education Precinct Leadership Committee, says it will shape a community centred around innovation and collaboration by balancing The Quarter's four pillars of health, education, research and community.
"Three out of five jobs that are being created in Penrith at the moment are being created in this area, so this is a really big economic driver for Penrith," he said.
"If we move forward 10 or 12 years, we're talking about another 6,000 jobs here.
"A lot of people involved in these roles are probably on trains at the moment heading into Sydney to work. We're looking at supplying these jobs locally."
The Quarter aims to bring together community strengths to become an international destination for investment in education, health services, research and related technology.
By working with existing organisations and infrastructure including Penrith City Council, Nepean Blue Mountains Health District, TAFE NSW and Western Sydney University, the collaborative model encourages growth for the area while simultaneously supporting an expanding population.
"We don't want to have just a hospital down the road, we want it to be a major teaching facility," Mr Allchin said.
"This is only the start of the journey."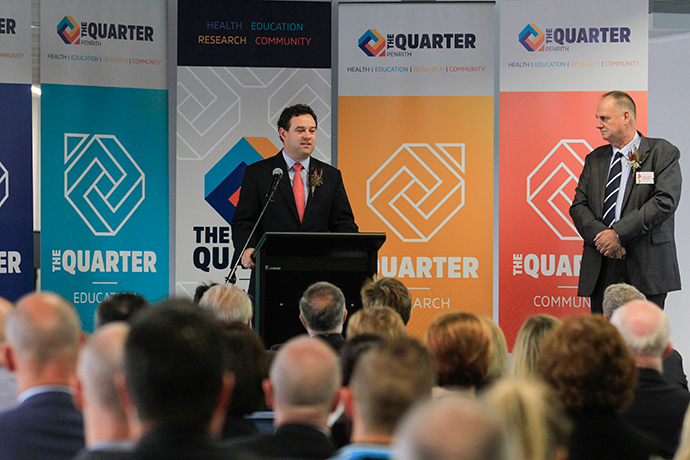 Member for Penrith Stuart Ayres said The Quarter will bring huge opportunities for jobs growth around health services in Penrith.
"We know it's already one of the highest employers in Sydney already, but with a teaching hospital, the collaboration between TAFE, university and the health sector, it's a real winner for our community," he said.
More information is available at thequarter.org.au.
Emily Newton is the Weekender's police and political reporter. Emily is also the Weekender's Senior Journalist.